Campus approves of Eagle Hour activities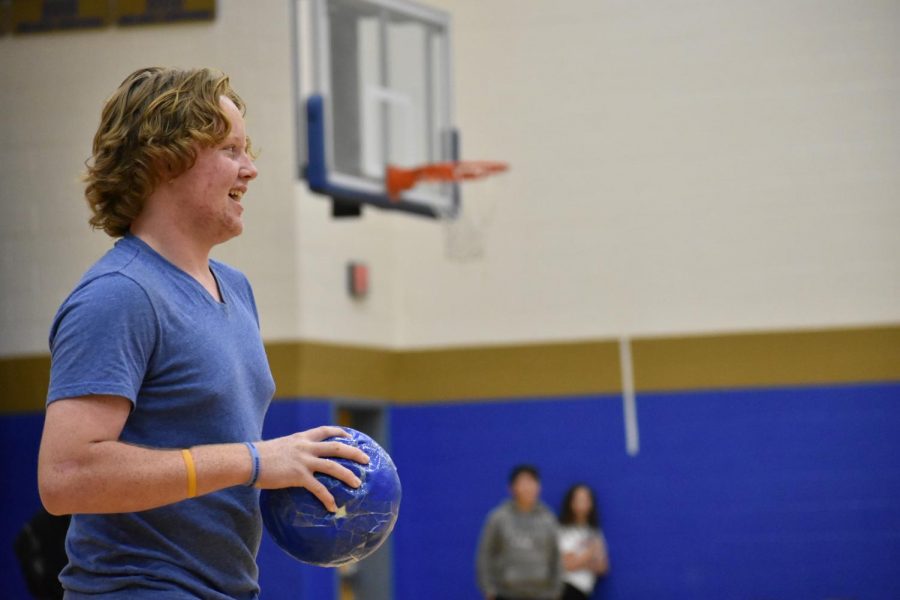 S.W.A.T plans all their activities and works tirelessly to ensure that students can maintain their wellness, but what it truly comes down to is how campus jives with the experiences provided.
Led by Shane Hesse, the S.W.A.T team is providing the following December wellness activities: Art Therapy, Nutrition, Teamwork Tuesday, Hikes/Walks, Kickball, Mental Health, Yoga and Foam Rolling. These occur in Eagle Hour across campus.
Art Therapy's first meeting was Dec. 5 in room 410 during eagle hour first half and was led by Dena Davis, art teacher, and Danell Stephenson, english teacher.
"For the first day, I thought it went really well. I didn't think we were going to have that many kids so it was a huge turnout like 25 students and I thought it was really successful," Davis said.
In the future, she hopes to reach more, but says there isn't "a lot of room" to grow. The goal of Art Therapy is to teach students stress management strategies.
"I thought since that's what I do [and] it helps me with stress and relaxation that it would be a good opportunity for kids," Davis said. "I see it in my classes with students that they're having a bad day, they can just zone out and paint and work on art."
In general, Davis says she gets more time to prepare for class with eagle hour. She also says it offers lots to students besides make-up time.
"It's offered a lot of opportunities for kids to be active which I think is huge. I mean I hear a lot of kids complain about and I'm like what's to complain about you get extra lunch time. It's like you get an adult recess," Davis said.
Davis overall had "very positive" feelings on eagle hour, but said it should've eased into the week starting on one day and expanding to two.
"I mean I think they're going in the right direction. I think the SWAT team should work on broadening the opportunities for kids that might not want to do something athletic," Davis said.
She added therapy couldn't exist without eagle hour.
"No we probably wouldn't have had the success we did on day one if it was offered as a club after school. I feel like half those kids if not more would have not come," Davis said.
Joey McDowell, junior, attended art therapy after helping Davis set it up.
"It's really fun I like it a lot and it gives me a chance to hang out with my friends and my teachers," McDowell said.
McDowell even helped come up with the name. She also said its offering "a stress reliever and a fun time."
Tyler Evangelista, junior, also attended with McDowell.
"It's super good for the students because they are so worked up and caught up in everything that's going on right now. I think it's good to do what they like and see what they like," Evangelista said.
Jacob Brandt, junior, said art therapy is a way for him to connect to campus after football ended for him. He also enjoyed the art skills.
"I thought it was a really cool idea especially because there's a lot of kids who you know like to do art but never really have a way to do it," Brandt said.
Intramural Kickball also began on the same Tuesday as Art Therapy ran by Hesse personally. Aidan Sullivan, freshman, played an intense game of kickball that day.
"Overall I'm having a great time and getting excited for Tuesdays and Thursdays like 'yes today's Tuesday' or 'yay today's eagle hour'," Sullivan said.
Levi Meyer, sophomore, was also in kickball and played on a team with baseball friends.
"It was awesome. I love what the school is doing right now with the intramurals and eagle hour. It's making eagle hour pretty fun and I want to personally thank Coach Hesse," Meyer said.
Intramural sports typically are not competitive. Meyer said this is the best part of the intramural kickball and basketball he has played in.
"Even if you've never played basketball or kickball it's still a fun environment to just go mess around and even if you lose you don't really care," Meyer said.
Elle walker, freshman, who has played cornhole, jenga, volleyball and basketball, said that before eagle hour the routine was different.
"Once you're done eating lunch you've got to go straight to class and it's not possible to just hang out and talk," Walker said.
Maurice Archbold, junior, was cheered on by a crowd as he won in a basketball challenge during eagle hour on Dec. 7. This challenge between Archbold and another student came after a basketball tournament.
"We were playing in a tournament during eagle hour set up by my systematics coach, me and my brother. We set it up and had everybody come out there. So we made a team of friends," Archbold said.
When it comes down to it, students and teachers alike are finding something new in eagle hour, whether it's time to relax or a chance to take a love of sports from the teams to any student regardless of experience.
"As compared to last year, if I'm being honest, it made me enjoy school a little bit more. It gives you something to look forward to. Actually kind of a motivation for grades," Archbold said.
About the Contributor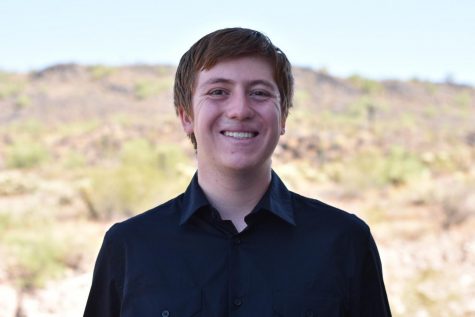 Ethan Gilchrist, Editor-in-Chief
Ethan Gilchrist is the Editor-in-Chief of The Talon for the 2017-18 school year. This is the culmination of a four year journey for Ethan as he reaches...