OHS hides its unknown of classes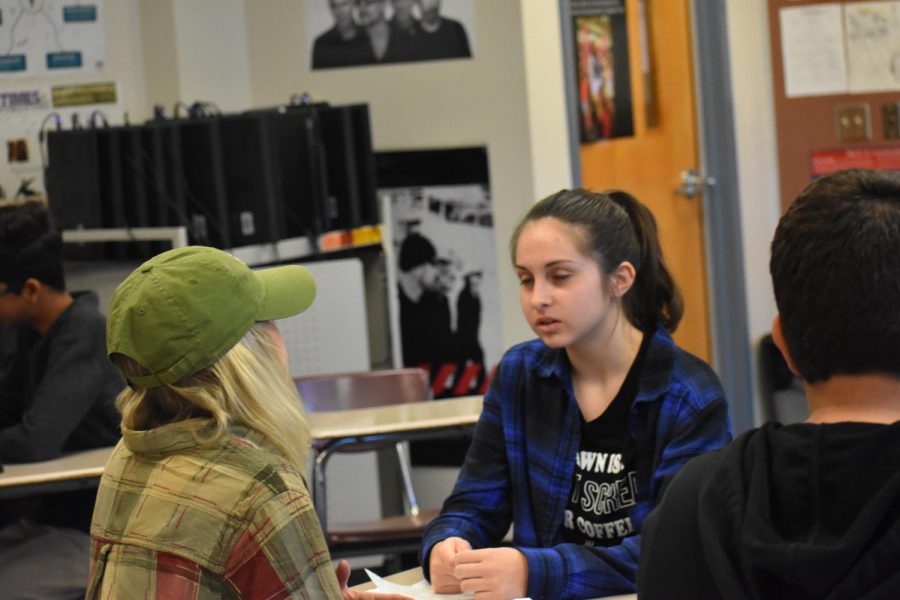 Have you ever wondered about the classes nobody takes? The classes that not many people know about?
There are a select few of classes that not many people know about or have even heard of. Chandler Evans, CTE Director, said that stage production is a class that he thinks a lot of people would like and wishes more would sign up.
"Overall not many of our classes are doing bad, almost all of our classes are doing well," Evans said.
CTE had been fully accepted into our school and is getting all the attention they could have asked for except for a few exceptions.
"In stage production, we have two classes and would like to have three classes," Evans said.
Stage production is not the only class that Evans would like to see the student counts rise in.
"I would say that our accounting and marketing are very limited classes," Evans said.
There are not just normal classes that have a lack of students. There are also dual enrollment classes that not many people take.
For example, classes like COM 100, a dual enrollment one semester class that teaches students about the facets of communication such as self-awareness, nonverbal communication, verbal communication, listening and responding and presentational speaking, is a class not many students are aware they can take, which typically pairs with another one semester course, Creative Writing.
"I took the class because I wanted to get better at public speaking, but I did not know what it was until the first couple of days and then I got into the groove of things," said Kaden Rybeck, sophomore.
Another class with the same teacher as COM 100 is Introduction to Digital Communication or more known as Journalism. Journalism is an elective that people have to take in order to get into the school newspaper, The Talon.
"I took this class to get on the newspaper because last year a lot of clubs got left out of the yearbook and that made me want to have a bit of a say on anything big that goes around the school" said Isabela Foster,freshman.
Not everyone has to take the class because you are required to submit an application with a story you have written in order to have a chance to get into the newspaper in your freshman year.
"We don't have any classes specifically that are low, but we do have classes that lose and gain interest all the time," said Brad Brazell, Administrator.
Brazell said there has never been a single class to be so devastated that they couldn't exist, but interest in classes does fluctuate a lot every year.
"One that comes to mind is dual classes like Psychology and Sociology that have very noticeable dips in students, but they always seem to come back up," Brazell said.
Dual enrollment classes have been always thought of when talking about classes that have low enrollment counts. It's always going to be electives that students have the power to choose what goes on and what doesn't.
"Main classes like English and Math never have dips because they are mandatory and you can't not take something that is mandatory to graduate," Brazell said.
Overall the only classes that are going up and down are the classes that get lost in the sea of options and the only reason some of these classes have students is because those students get placed there due to the lack in spots for the class they originally chose.
For example, sign language is a class a lot of people are interested in, but Brazell said that they haven't found someone to teach it yet.
In the end, it is almost impossible for a class to not have enough students, but the amount of the students, classes, and choices will be very different every year.
About the Contributor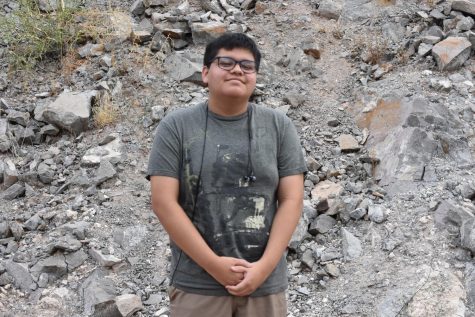 Chris Bonifaz, Staff writer
Chris Bonifaz is a Staff Writer of The Talon this year. Chris joined The Talon because he loves keeping up with the news. Chris aims to accomplish a career...