Mrs. Henry returns to OHS after 3 years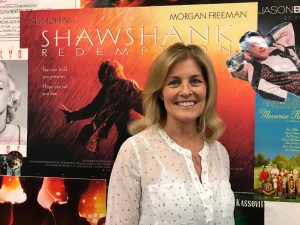 Teachers make lasting impacts on schools. That's just an unspoken consensus that everyone, students and staff alike, comes to. Teachers are what can make the school good or bad, and where they go makes a difference.
Susan Henry was most recently teaching at Hillcrest Middle School before returning back to the school she called home for so long.
"This would be my thirteenth year at O'Connor if I didn't take a 3 year break and went over to Hillcrest Middle School," Henry said, "I just needed to do something different. I started at Hillcrest, and I wanted to see if it was as much fun as I remembered the first time around, and it was. But, I had gotten sucked into high school English, like the content and conversations and the depth of the material, and I missed my subject so much."
Henry developed a strong bond with this school. She loved so many things about her years teaching at OHS.
"I think I came back here for the people that I remembered first and the subject second," Henry said, "I just fell in love with high school English, it was great. That's what made me want to go to O'Connor."
Henry didn't originally work here. She started her career teaching at Hillcrest, a middle school in DVUSD.
"I knew that I wanted to start out at the middle school, because I wasn't as confident in my subject," Henry said, "I had an interview with Mountain Ridge the day after my interview with Hillcrest, so they told me to not leave the parking lot, and they hired me right then. So I got my feet wet with teaching, learned on easier content how to do it, how to set up a lesson, and I was ready to go onto high school."
When bouncing around schools and grades, one is expected to run into people they've seen before. Same is true for Henry, as she has taught many of her students for multiple years.
"The weirdest thing that's happened was that in my last two years at Hillcrest, I taught SAGE," Henry said, "I taught 7th and 8th grade SAGE, and I had those 7th graders in 8th grade. Then, I told them I was going to O'Connor next year. So, I got them as freshmen in honors, got them sophomores in honors, then got them senior year. So five years with that first group of kids."
Henry loves many things about this campus, but the little quirks on this campus make her experience here so much more enjoyable.
"I've got to say, it's such a little thing, but my favorite thing about OHS is walking onto campus in the morning and hearing the drumline," Henry said, "They're practicing and my heart just stops and it gives me goosebumps! They are so good! That's it, the drumline. They get me every time."
Henry has been a part of the OHS community for many years and she has seen the campus grow and develop in her time working here. Coming back after a short hiatus highlights just how much a campus can change in a small amount of time.
"Just coming back to this campus after taking a three year break, it just seems like everything has improved," Henry said, "The attitude, the spirit, the colors, everything just seems a little bit better."
About the Contributor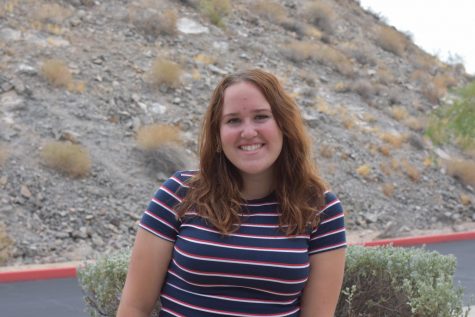 Lexi Gass, Design Chief
Hi! My name is Lexi and I am this year's social media manager and design chief. This is my fourth and final year on the Talon staff, so I am looking...