Campus erupts in tie-dye for "70's" Tuesday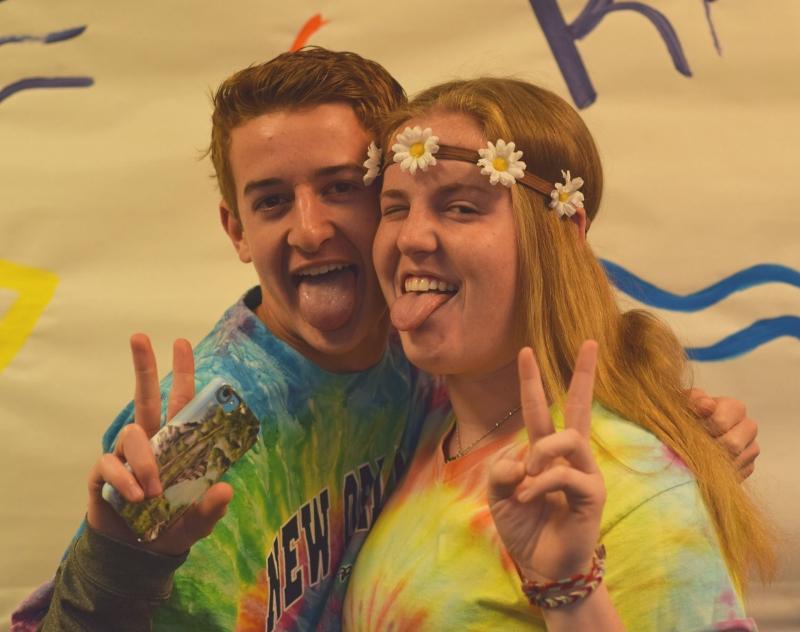 The "That 70's Show" theme for today's spirit day consumes the campus in tie-dye and flower crowns and other stereotypical 70's styles. Students dressing in bell-bottoms and flowing skirts are seen across campus as they have fun flashing peace signs with their friends.
"The importance of this spirit day is for kids to recognize the historical impact of the 'hippy generation'. America was fighting in a war that the majority of the country did not agree with, therefore the hippy fashion statement had to create a social revolution," said Jen Galbreath, freshmen language arts teacher and Stugo advisor. "Know your history kids."
Yesterday's theme of "Saved by the Bell" vs "Rock of Ages" proved successful and today even more students participated in today's theme.
"It's fun when everyone dresses up and you see them throughout the day," said Rebecca Kittridge, freshman. "I love seeing people dressing as hippies."
The rest of the week's spirit days are, "Grease" Wednesday, "Great Gatsby" Thursday, and "Back to the Future" Friday.
About the Contributor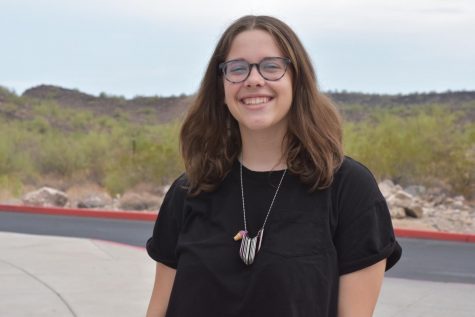 Cassidy Moore, Co Editor-In-Chief
Cassidy Moore is Co Editor-In-Chief with her long term friend Nikki Hazelett. She is excited to begin her fourth year on the Talon and can't wait to see...