Huntington grows from military experience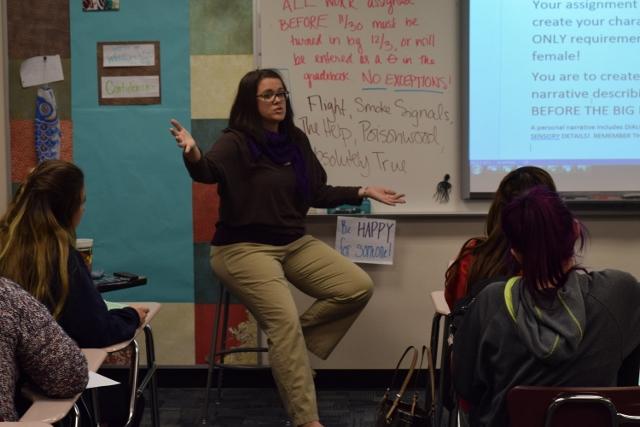 Katherine Huntington is a dominant figure at OHS with her Language Arts classes, Encourage OC club, and her Twitter presence.
"She is a great person, she is humble, outgoing, and says what she wants," said Taimoor Faizi, junior.
Many of her students may not know that she once had a classified job as a French interpreter for the United States Navy.
After a spending a year in college, not knowing what she wanted to do with her life, she decided that she wanted to become a part of the military.
To begin the process, she took the ASVAB (The Armed Services Vocational Aptitude Battery), a multiple choice test that gives a very broad range of a person's skills and can be taken here at OHS.
When a person takes the test, recruiters look at their scores to determine what position they will be given.
"Originally, I was supposed to be an aircraft technician, which is hilarious," Huntington said.
When she received a high score, she asked to take the DLAB (Defense Language Aptitude Battery), a test that is given to aspiring linguists.
Huntington said she has learned a lot of about herself because of her role in the military.
"Being in the Navy really helped me develop my focus and gave me time to determine my strengths and weaknesses," Huntington said.
Her contribution to the Navy meant a great deal to her and she believed that her job was something bigger than her.
"It's huge, intimidating and scary, but I'm good at it and I know that I can do anything that I set my mind to," Huntington said.
Huntington decided to end her journey in the Navy when she was ready to move on in her education and take care of her two kids.
"I didn't necessarily cherish the idea of going on a six-month deployment somewhere and leaving them [her kids] behind," Huntington said.
Huntington recommends that any students who are interested the military should go for it because of how much they will learn.
"You will develop everything you appreciate and admire in yourself," Huntington said. "Those qualities will grow and you make friends that become family."
About the Contributor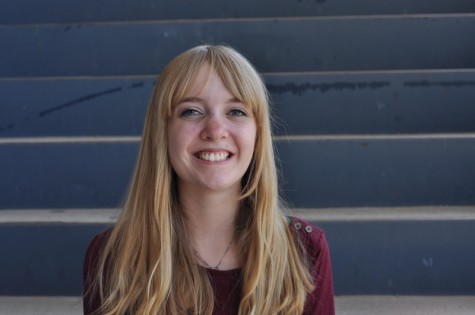 Emily DiTomasso, Soft News Editor
Hello! I am a senior at OHS and this is my third year in the OC Journalism Department. I enjoy watching films, reading, listening to music, trying new...