Appeals court case brings opportunities to OHS students
Certain experiences come once in a lifetime. For OHS students, one of those times occurred this month.
On Jan. 8 a real appeals court case was held on the OHS campus and former Supreme Court Justice Sandra Day O'Connor was in attendance.
The entire event was put together by Suzanne Wooton, APUSH teacher and Moot Court advisor. However, it did not come without challenges.
"One of the biggest pieces was finding a date," Wooton said. "This campus is so busy, so finding a date for the performing arts building was very difficult."
Luckily enough, a date was found in the new year. The case was an appeals case and Brandon Collamer, junior and member of Moot Court, believes it was very beneficial for the students to see it in action.
"People know Moot Court exists, but they don't know what we do," Collamer said. "What was up there on the stage is basically what we do in the club."
Three judges of the Arizona Court of Appeals, Division One, presided over the case. Although they take their jobs very seriously, Judge Patricia Orozco, Judge Maurice Portley and Judge Randall Howe enjoy proving the typical judge stereotype incorrect.
"What we do is very serious, but we don't take ourselves seriously individually," said Portley.
The judges are good friends with each other as well as with their law clerks. Orozco said that her law clerks help make the job very enjoyable and that they will often get together after they have moved on to catch up with one another.
"This is the best job I've ever had," Orozco said.
All of the judges are extremely passionate regarding what they do and have been since their youth. Specifically, Howe has been interested in telling the truth in every story he hears from a young age.
"I grew up reading stories, writing, and telling stories," Howe said. "Every case we get, there's a story in there. How do I tell the story that I've just read?"
Following the case, there was a luncheon where the students could speak with the judges and lawyers as well as get advice for their post high school careers. Perhaps the most prestigious honor, however, was that Justice O'Connor was in attendance for this as well.
During the luncheon, Justice O'Connor spoke with select students, including Collamer.
"She loved us," Collamer said.
Wooton admires Justice O'Connor's interest in preparing future generations.
"She takes such a personal interest in students," Wooton said. "She is all about the future."
Above all else, Wooton was honored to be able to speak with someone who has done as much for our country as Justice O'Connor has.
"Getting to be in the room with somebody who broke ground so that my daughters, if they wanted to, could be on the Supreme Court, I went home and cried," Wooton said. "The world is open to us."
About the Writer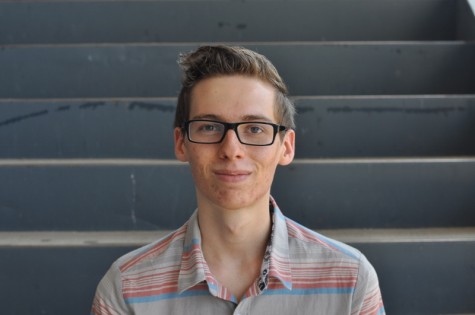 Ryan Temple, Editorial Chief
I am a senior at OHS this year and this is my third year in the OC Journalism Department. I'm now the Editorial Chief, and look forward to expanding...