Song Reviews – Winter 2022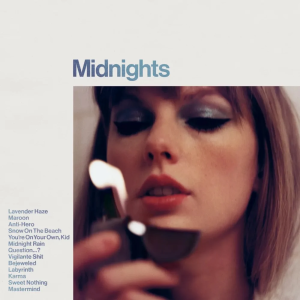 "Anti-Hero" – Taylor swift
At the top of her well anticipated album, "Midnights," the song "Anti-Hero" has come out as a fan favorite, even climbing Billboards Top 100 to its number one slot. Its relatively more upbeat tone in comparison to the rest of the album has clearly caught the attention of many, but for some, it has not gained the good kind. A select crowd of listeners are drawn to immediately skip the song when it comes on instead. The cringe lyrics and mid 2000s influence the song gave did not leave much hope for the rest of the album my first time around listening to it. The 2012-Ellie Goulding and Natasha Bedingfield era was too recent to start introducing their styles back into music today. For the excitement and expectations that Taylor gained for the album, "Anti-Hero" as the third track put a damper on what we know she can do, the amount that it has been overplayed not helping win over the haters any more. Even though it may be a fan favorite, the album contained songs worth more hype than they got, and at least as much as this one gained.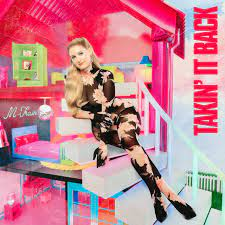 "Made You Look" – Megan Trainor
Whether you hate Megan Trainor or not, most people have not been able to escape the endless stream of TikToks just from this one song alone. But a lot of listeners are not  that mad about it. Fans of hers typically have a very specific taste, and love the energy her music gives off, but even for those that don't, after one 15 second sound clip of "Made You Look," it is almost sure that it got stuck in their heads. The catchy lyrics of the song are sure to annoy anyone that listens to them by the way they will not be able to stop thinking about it, which is not necessarily a bad thing. Without even looking at the amount of technical streams the song has gotten so far, the fact that it will forever be associated with 'Louis Vuitton,' is a pretty good sign of its success. It could end up being a week-long trend, or it could continue to climb different charts as it has been doing, but either way, the little taste of modern Megan that has taken over every platform, already gives the collective a boost of serotonin and a new curiosity for what else she has in store.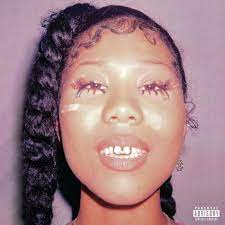 "Spin Bout U" – Drake, 21 Savage
While Drake's new album, "Her Loss," was collectively disappointing, a few of the songs stand out more than the others, such as "Spin Bout U." Even people who are not the biggest fans of Drake, can agree 21 Savage makes him ten times better, as showcased in this song. For the hype that this album was expected to gain, many anticipated there to be more fan favorites than there were. Yet, everyone agrees that some stand out more than others. The only song continuously seen at the top of people's rankings was "Spin Bout U." The song, thrown in the mix of a bunch of mid ones, matched the reputation that Drake has built for himself and only left a wish for what the whole album could have given. The song is the selling point of the album and one of the only redeeming qualities. "Her Loss" will not go down in history as a win for the artist, but "Spin Bout U" was a clear glimpse into what we know he can clearly do, and hope for the future of our playlists.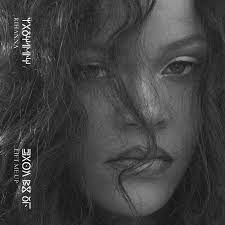 "Lift me Up" – Rihanna
This sentimental addition to the "Black Panther: Wakanda Forever" soundtrack has branched out on its own as an individual success, leading up to the release of the movie. The modern ballad has cultural influences that tie into the movie's theme, capturing the same emotional heart that the film is sure to withhold. Rihanna had been teasing new musical releases for years, leaving us to listen to her old songs on repeat in the meantime, up until now. The repetitive lyrics are more like a meaningful stamp on us than they are headache inducing, leaving you wanting to listen to it over and over again. Whether you are a RiRi fan or not, this release is sure to send you down a spiral of all of her music, and leave you wanting to watch the new Black Panther movie just for her. It is up for debate if this song is enough to hold people over until Rihanna's next full album release, but fans are not complaining at the spot it's filled for now.