'brent ii' offers a sign of hope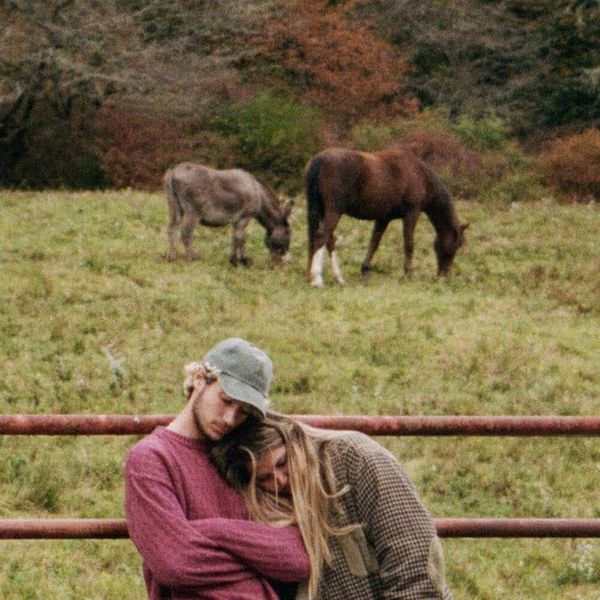 Jeremy Zucker and Chelsea Cutler joined up once more to release their new song, "brent ii", which follows their 2019 collaboration, "brent". After the success of "brent", along with the title track, "you were good to me", currently having more than 200 million streams on Spotify, fans were begging for another collaboration. After months of teasers and even an Instagram live that alluded to the idea of another collaboration, "brent ii" was announced.  
"brent ii" follows a similar theme that fans would recognize from "brent", but that doesn't mean the sound hasn't evolved. The album still provides a similar emotion from Cutler and Zucker's music, though there is a new tone compared to "brent". While the previous song seemed more piano-heavy, there are far more acoustic sounds on "brent ii". As well, "brent ii" is much more hopeful lyrically, compared to the first. With that in mind, it adds to the forest theme surrounding the concept of the album. 
The forest theme seeming to appear constantly when it comes to concept artwork and merchandise for the album, as the album itself was created while Zucker and Cutler were staying in a cabin. 
"This is how you fall in love", the title track off the new album, was released on Jan 15 and already has more than 10 million streams on Spotify. The song is also the first listed in the tracklist, a perfect introduction of what to expect in the rest of the album. Offering a similar sense of the Zucker and Cutler sound, all while being different from anything else their audience may have heard before in previous works. 
Following "this is how you fall in love", there is a beautiful transition connecting it to "parent song", which is a direct message from Zucker and Cutler to their parents. The lyrics offer a sense of comfort and similarity while maintaining the similar theme that's maintained throughout the album. As the lyrics convey the message of missing their parents and apologizing for anything they could've done wrong growing up to now, it's something many can relate to. 
"Emily" is the next song on the album, once again following the same acoustic sound that is seen within all the songs. This is also the last collaboration track on the album before Zucker and Cutler's solo songs, leaving their partnership on a good note as "emily" is the most popular song following the title track. This track is perfectly curated to fit both of their voices and styles, partnered with beautifully written lyrics, so it's no surprise it's so popular. 
The first solo track is Jeremy Zucker's, "brooklyn boy", which has everything you would expect out of a Jeremy Zucker song, the style being very reminiscent of songs you would find off of his 2020 album, "love is not dying". The slower, softer tones that suddenly build up to something more aggressive is a common theme within Zucker's music, and that is shown within this song as well. 
Chelsea Cutler's solo track, "the stars", closes up the album with a song that takes on a happier tone compared to the rest of the works found on the album. Much like Zucker's solo track, Cutler's follows her own style that you would see on any of her solo albums. Relying more on the sound of the production, rather than just acoustics compared to other songs on the album. 
"brent ii" perfectly mixes Cutler and Zucker's sound, all while maintaining their own individuality. Along with beautiful lyrics that should appease the fans that have been wanting another collaboration, and hopefully for many months to come.