Cobra Kai Struck it's audience hard, fast, and with no mercy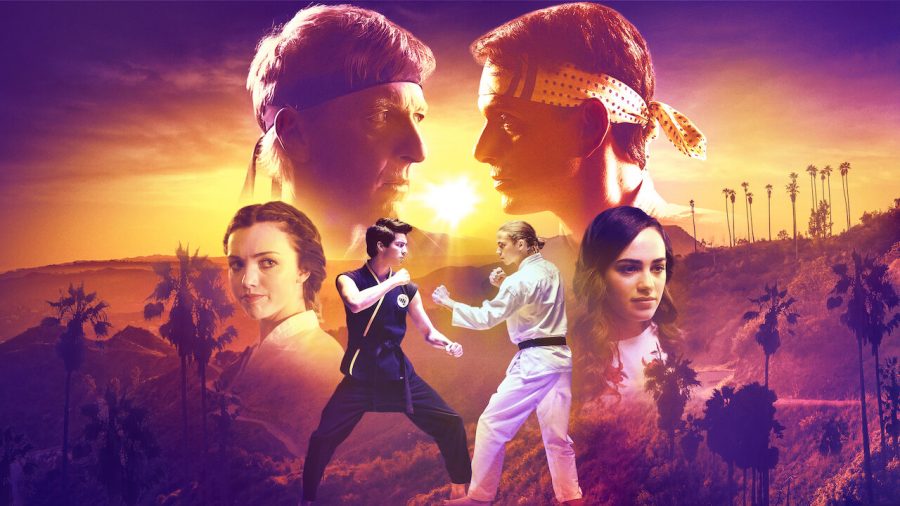 Almost three weeks ago Netflix dropped two seasons of the new series, "Cobra Kai".  People of all ages were eager to see the new show on Netflix due to long term love of the original "Karate Kid" movie series stemming from the early 80's to the early 90's. "Cobra Kai" sent the "Karate Kid" fans in a binge watching marathon of the two seasons, the third coming in 2021.
"Cobra Kai" follows Daniel LaRusso's, played by Ralph Macchio, nemesis, Johnny Lawrence, played by William Zabka, and his student Miguel Diaz, played by Xolo Maridueña. Johnny Lawrence is seen in the beginning as a low-life, but soon opens a karate dojo that he would call Cobra Kai, also the name of the dojo he trained at 34 years ago. Daniel LaRusso sees this and decides to refuel their feud. 
The series is good so far, but it can be very confusing, which definitely has the potential to make viewers simply stop watching. You definitely have to have seen the original movies to understand the underlying conflict. There were a lot of mini connections some viewers may not understand about the series making it complicated to grasp onto the storyline.
"Cobra Kai" did a really good job including characters whose parents are absent or neglectful, and all of them finding someone who will give them the attention they need. Miguel's absent father led him to turn to Johnny for anything his dad couldn't give him. Robby, Johnny's son, played by Tanner Buchanan, was a stereotypical bad boy until he met Daniel, who almost completely altered him and took him out of the "thug" life without even knowing. Daniel taught Robby everything Johnny was never there to teach him about. "Cobra Kai" should be recognized more for representing something many kids have to deal with. 
One problem with the show is Sam, played by Mary Mouser, the rich, popular pretty girl who seems to have the most boring role of the show. She's one of the main characters, but all of her conflict is typical boy problems. It's clear to see why the writers wanted her to be a main character, but the only thing she contributes to the storyline is the fact she is the daughter of Daniel LaRusso and is dating a student from Cobra Kai. It would have been an improvement if Sam was shifted to a side character. 
The writers should consider including Aisha (Nicole Brown) more. She went from being bullied by everyone in the school, to a strong young woman who could hold her own. You never get to see much of her other than at school or at Cobra Kai. There is so much the writers could bring out with Aisha.
"Cobra Kai" is worth the hype though. The show isn't the cleanest; it has a children's storyline with a touch of raunchy jokes and curse words, giving it the TV-14 rating. Still, it has a good combination of seriousness and comedy all in one, as it has the potential of being a really good series and throwback.
About the Contributor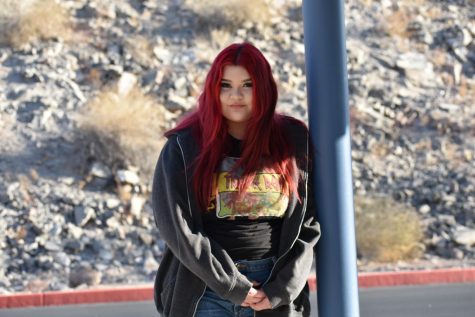 Heaven Parson, Staff Writer
Hi my name is Heaven Parson, I'm a sophomore, and this is my first year on The Talon as a staff writer. I joined The Talon because I love telling people's...