Dancing queens outshine the night in recital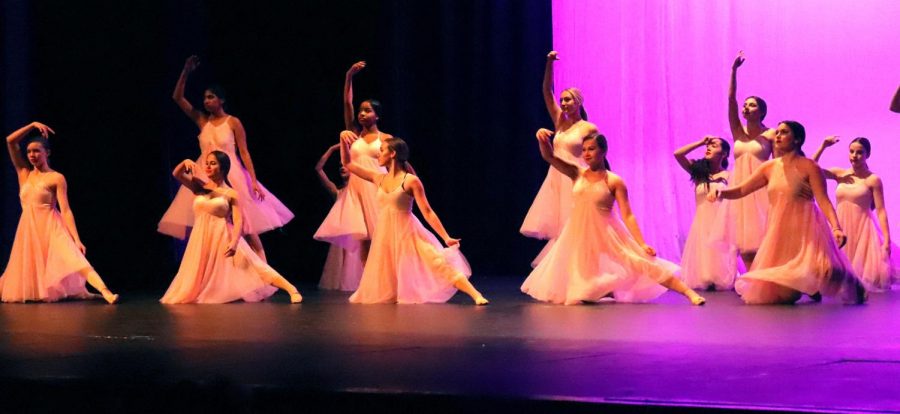 As the air starts to chill and the semester comes to an end, students get ready to showcase what they have learned in the school year so far. In particular, the dance classes prepare to take the stage over the course of two days to show the school what they have worked on for the past few months of the school year.
On Dec 6-7, the students in Intermediate Ensemble, Advanced Ensemble, and Performance Ensemble got the chance to showcase what they have been practicing over the course of this school year. Over the two days, the teams performed 24 dance numbers, with the theme of Musical Madness connecting them all, featuring songs from many Broadway shows and musical movies, a fun challenge for the groups.
"We are doing musical theater, contemporary, jazz, and we have a hip hop piece," said Kelsi Prentice, senior on the Performance Ensemble team. "We have everything in the dance shows."
The groups had spent the week leading up to the recitals practicing after school, making sure they were ready to take the stage. After school, the groups came to the auditorium to practice for their recitals.
"I think the whole week leading up to it is really fun," said Abby Fineberg, junior, in the Performance Ensemble. "We do tech rehearsals and dress rehearsals, so it's just a fun week in general all the way through."
There are many songs that audience members could recognize from blockbuster movies and popular broadway tunes.
"I'm excited for our dance to "Greatest Show" [from the movie The Greatest Showman] and our homecoming performance because I get to tumble." said Rylee Avery, junior on the Performance Ensemble team.
After a semester of hard work and practice, the dancers gave a rewarding performance to auditoriums full of cheering, supportive family and friends. Their hard work paid off in the form of an hour and 20 minute long performance full of energy and fun.
"It's fun to support your friends because they have been working all year on [their dances] and it's cool to see them get out and show everybody." Fineberg said.
About the Contributor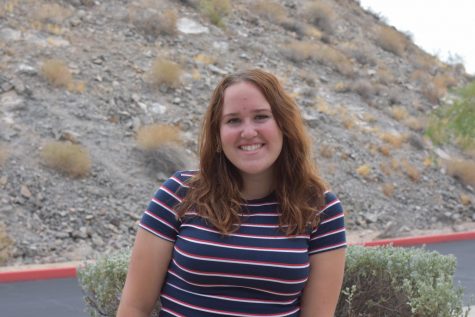 Lexi Gass, Design Chief
Hi! My name is Lexi and I am this year's social media manager and design chief. This is my fourth and final year on the Talon staff, so I am looking...