The preparation of "Little Shop of Horrors" marks the most unique musical yet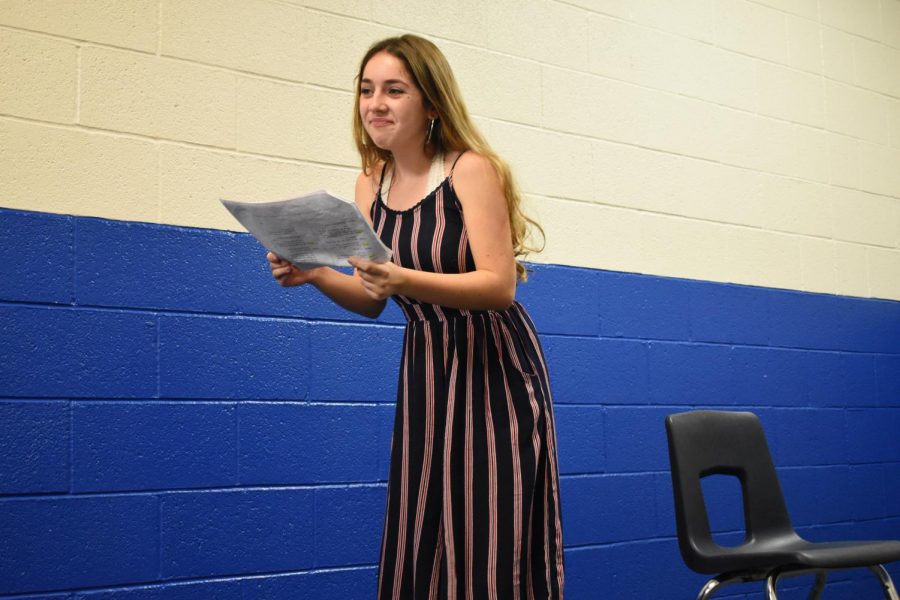 The curtains open on the night of the show's debut, unveiling the scene about to be performed. The audience is at the edge of their seats in anticipation, waiting to witness the actors and actresses in character and after months of preparation, they are ready to show them.
The students of OHS theatre have been diligently working on memorizing the many lines of "Little Shop of Horrors" before the crackling energy of opening night can commence on Nov 7. The roles have been casted and the participants have been busy getting to know their characters, the story line and the underlying message that the musical presents. Hazel White, senior, is very excited that this specific musical was chosen.
"It's based in the late 50's in a town called Skid Row. This little flower shop has no business and then one of the workers there, Seymour, brings in this weird plant that looks like a Venus Flytrap. It attracts customers and later he realizes that it eats blood, and so he is manipulated by the plant to start killing people. It's a really interesting story about how greed can take over your world and force you to do things that you wouldn't [normally] do," White said.
The show itself has numerous characteristics that make it unique and entertaining to the modern world. "Little Shop of Horrors" combines aspects from different genres to create an experience that everyone will enjoy.
"This play is also a musical, so there is a lot of really fun music in it. It's like a horror movie meets a comedy, so if you're into horror movies it's great for you, and then if you're into comedies, it's super funny," said White.
Although, there is still quite a bit of time before the show is ready to be presented to the school. During both class time and after school rehearsals, students revise and create new ways to deliver a scene to take the musical in an original direction. They are very important so that every actor and actress is proud of their performance.
Lead actress Amy Alley, junior, has been thoroughly involved in the theatre community for a very long time considering this will be her ninth show.
"In the theatre class, we learn how to score our script, which means [we find out] the objective of the character, their tactics, how they get what they want and how they overcome their obstacles. Preparation is a two month period of time where you go through the script and pick out creative things to highlight the character. You listen to the director, and then eventually two months later everything comes together and it's just beautiful," Alley said.
Auditioning is also a very important factor in the preparation process. The casting directors make sure that the right people are in the correct roles for their skill set in order to make the show the best it can be. Harrison Staley, sophomore, recently went out for the role of Mushnik, the owner of the flower shop, and was successfully cast in the role.
"It's my first ever main role, so I'm going to put more work into perfecting it, and it's definitely a lot of lines so you got to memorize more and more music than before," Staley said, "I went out for this role because a lot of people said I would be good at it. I guess they see me as an old Jewish man and [the casting directors] really liked my performance during auditions and callbacks. I wanted to be in the school musical and that's the role that I wanted, and it's very diverse."
Amy Alley has been in the theatre atmosphere and has wanted to be apart of "Little Shop of Horrors" for quite a long time. She is definitely excited to play Audrey and make the iconic character her own.
"I have wanted to play this role since I was 14, so even getting casted in a role was a lot for me," Alley said, "I remember watching the movie when I was little and I loved the music and the story, so being able to play [Audrey] is very full-circle for me. It's really cool, and we had our first rehearsal on [Sept 4] and I couldn't stop smiling the entire time; it was so much fun."
About the Contributor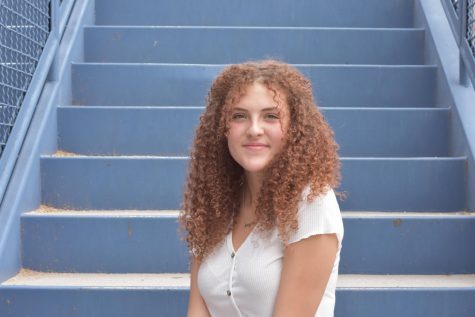 Peighton Gellings, Arts and Entertainment Editor
Hey I'm Peighton and I'm this year's A&E editor. I'm a junior and this is my second year on the Talon. I love listening to music and watching...