Marching band has gone mad for the new season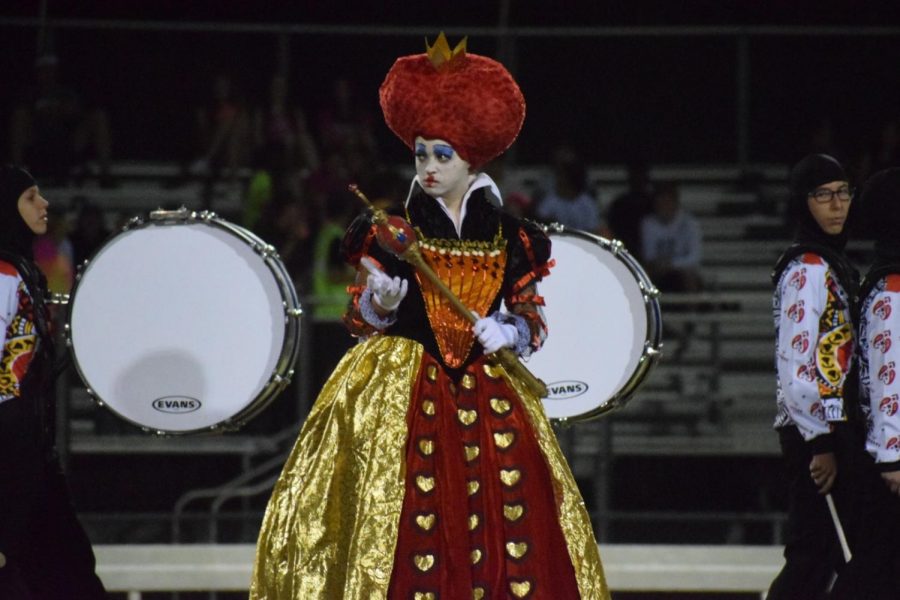 Emilie Reid, Arts and Entertainment Editor
November 6, 2017
The Eagle Pride Marching Band has fallen down the rabbit hole with this year's Alice in Wonderland themed show entitled "We're All Mad Here."
With student actress Makenzie Fugatt, senior, playing the role of the Red Queen and Maddie Oleson, senior, portraying the role of Alice, the renowned story comes to life on the field.
However, along with a new half-time show comes also comes a new season of competitions and long, frequent practices. Though the season has just started, the band is constantly improving and working towards completing their set.
Chloe Scott, senior, has been performing in halftime shows for her entire high school career and is the section leader of the low woodwind section.
"My goals for the season are to constantly improve and not just settle for the same thing and to always get better and better, as well as make it to State and Super State," Scott said.
Along with their promising results at their first few competitions, the halftime show also seems to be a hit with students.
The audience at school football games show their support through cheering and creating a positive energy as band takes the field, showing off their skill and hard work that has made them so successful in the past.
This success seems to be continuing, based on the results from the first two competitions of the season, as Andrew Sheppard, senior and band council member, has witnessed.
"We improved a lot from the first and second, by learning more and practicing the same thing over and over again and getting it all locked in our heads," Sheppard said.
Color guard has also noticed their growth and success so early in the season, as Kristopher Flanagan, tech and senior, reports.
"We've really stepped it up from last year. Last year we were alright, but we didn't really push ourselves to this level and that has to do with the newer people being excited to learn and the great new staff," Flanagan said.
After coming in third place in their second competition and (update after competition)* place in their third competition, the band is sure to continue improving and making their way back to Super State, as they have in previous years.
The last time marching band won Super State was in the 2014-2015 season, with their renowned show "In the Dead of Night."
This year's show shares important characteristics with their last most successful show, such as its dark tone and story-line embedded within the music and supported by the characters.
With an already promising start to their competition season, Eagle Pride Marching Band has made its first big steps towards another rewarding and memorable season.
*Band ended up coming in first place in their third competition.
About the Contributors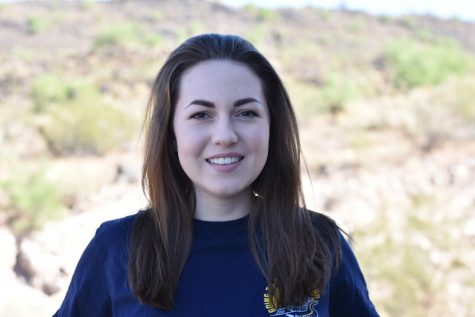 Emilie Reid, Arts and Entertainment Editor
Emilie Reid is the Arts and Entertainment Editor of The Talon this year. Emilie joined the publication last year in hopes of expanding her knowledge on...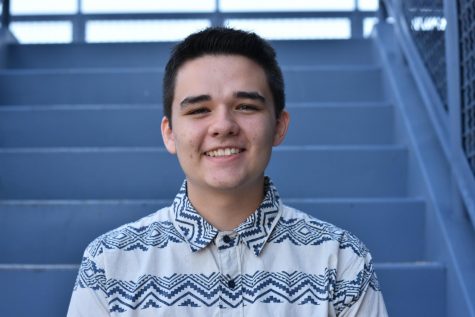 Travis Robertson, Copy Chief
Travis Robertson is a senior and the Copy Chief of The Talon this year. This is Travis's third year in The Talon. Travis joined The Talon because he...