Student dancers paint the stage with sucess
The lights have been turned down and the dancers are trying to settle down, Kristen Lucero, dance director, has just finished her introduction to the audience. The nervousness is keeping everyone on their toes. The curtain lifts, lights turn on, and the girls and boys of OHS Dance give everything they have and then some for every minute of the concert.
Wednesday Dec. 2  was opening night for the OHS Dance class, that performed in their Paint the Stage concert. This concert came after rigorous training for all of the first semester.
"Ms. Lucero has five or six classes and she has to choreograph all those dances. She has a little help from the performance girls, because they can choreograph their own (dances)," said Emily Hutton, junior advanced/intermediate dancer. "There's definitely a lot of work put into the show by several different people." Lucero choreographs all five of her classes with the help of the dancers.
Despite the large risks going in, the concert exceeded expectations.
"I was really nervous that I was going to forget stuff," Hutton said. "(I expected) we were going to do well and we exceeded my expectations even though I was nervous, I was going to mess up or someone in the group was going to mess up."
The Paint the Stage concert was a thrilling event for the dance students and the audience at OHS. This concert sends a message and Lucero hopes that message is a positive one.
"I hope that (people) see these kids are given (an) experience that they might not ever have again," Lucero said. "(For some) this (will be) their only experience on stage dancing and I want the audience to know they are really up there gaining an appreciation for performing arts and learning professionalism."
While dance is just coming off their concert, Choir and Band have upcoming concerts with the former on Dec. 9  and the latter on Dec. 10.  Both programs are also heading full force into their second semester with big upcoming events.
"(Second semester) I'm looking forward to preparation to sing at Carnegie Hall. Choir is traveling to New York and we have a scheduled performance on April 3rd," said Cindy Durazo, choir director. "It's a very big trip, a once in a lifetime opportunity, and it really is special."
About the Contributor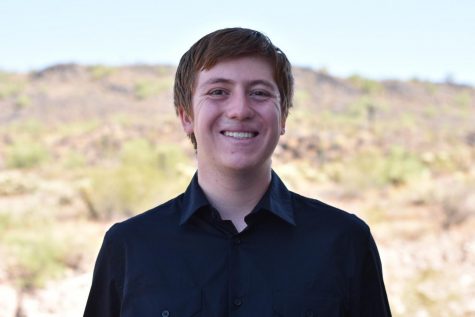 Ethan Gilchrist, Editor-in-Chief
Ethan Gilchrist is the Editor-in-Chief of The Talon for the 2017-18 school year. This is the culmination of a four year journey for Ethan as he reaches...