Caffe Sarajevo sends customers to meat and bread heaven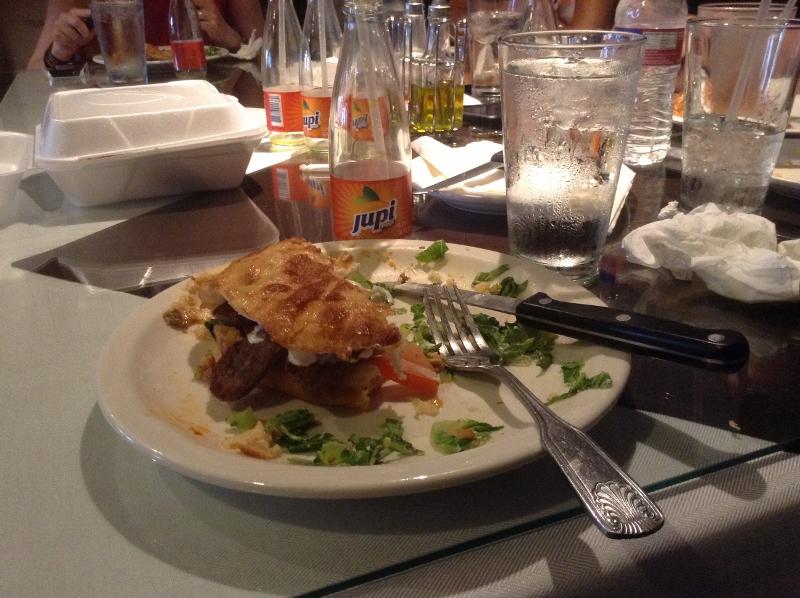 Caffe Sarajevo is a small authentic Bosnian restaurant on W Northern Ave in Phoenix and it is heaven for any meat and bread lover.
Do not let the outside fool you, because the inside is a sweet surprise.
There are small cottage-like doors lining one of the walls and adorable tables and chairs scattering the floor.
When I first opened the menu, I was shocked by the prices. The most expensive meal was nine dollars. I thought that the small prices meant small portions, but boy, was I wrong.
Most of their meals included a type of meat and bread that was baked daily. Their bread is just like a pita, but it is warm, soft, fluffy, and heavenly.
Even though the menu was very small, I still had a hard time ordering because everything sounded absolutely amazing.
We started off with the stuffed cabbage which was light but savory. It was also came with an extra plate of bread (which I truly appreciate).
Then I ordered a Slovenian soda called Jupi and it was very delicious and sweet. To me, it was like a carbonated Sunny D.
For the main dish. I had their bread stuffed with gyro meat, lettuce, and tomato. I also tried the same but with sausage. Both were too good for words.
Their food is so simple but that is what makes it so good.
About halfway through meal, I felt like I could not go on but the sandwich just kept pulling me back in.
To finish everything off, I split a piece of Bosnian style Baklava and Turkish coffee.
Baklava is very light, flaky, sweet and is similar to a small piece of cake. It was gone in a matter of seconds.
The Turkish coffee comes in a very small cup, which I expected considering it was only one dollar. The coffee is a little bit different than the coffee that we are used to here in the U.S. but I might actually like it better. I drank it black and this is coming from somebody who usually dumps as much creamer and sugar that they can to get rid of the bitterness.
My only suggestion for you is to wear your extra stretchy pants because once you start eating, you won't stop.
Overall, I had a great experience at Sarajevo and I cannot wait to go back and try all the other foods that they have.
About the Photographer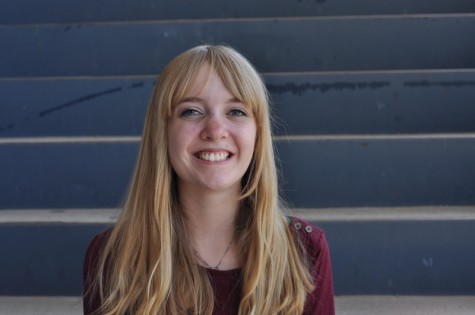 Emily DiTomasso, Soft News Editor
Hello! I am a senior at OHS and this is my third year in the OC Journalism Department. I enjoy watching films, reading, listening to music, trying new...