Kelly Clarkson proves our lives would suck without her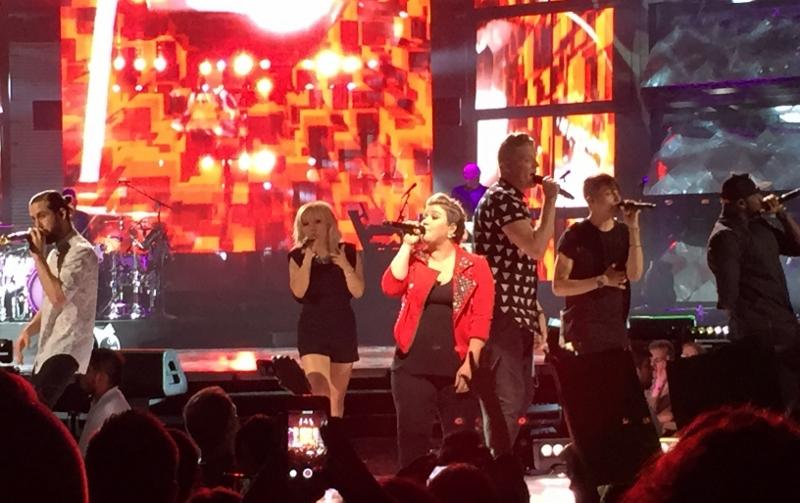 Take one part hit songs, a dash of honest storytelling, a smidge of relatable humor and a heaping scoop of some of the best vocals in the music industry. That is the perfect recipe for Kelly Clarkson's "Piece by Piece" tour.
Being a fan of Clarkson's music, I was looking forward to an enjoyable night. Luckily, I was in for even more than I could have hoped for.
The show kicked off with the first opener, Abi Ann, at about seven o'clock. Most of the crowd was far from settled, or paying attention for that matter, but the up and coming country-pop singer gave it her all. Ann made a strong case as to why she should not be overlooked, especially when delivering the sassy "Your Side of Town."
The second opening act, Eric Hutchinson, had the advantage of having a much more full audience when he took the stage. Hutchinson has an undeniable voice, with an upper register that Mariah Carey would love to steal right now, but his set seemed to run a little long. It probably did not help that the majority of his songs sounded almost identical, but his energy kept the audience excited nonetheless.
Following Hutchinson, it was time for the most pleasant surprise I have ever experienced at a concert. Pentatonix, the most famous a capella group in the world not from "Pitch Perfect," took the stage to an immediately fanatic crowd. I knew the group was extremely talented, especially from their 2014 Christmas album, but I was in for an epic surge of music.
Pentatonix' set kicked off with an extraordinary cover of Ariana Grande's "Problem," and they kept the streak going, with covers ranging from Daft Punk to Clean Bandit. The group did not do any crazy stage production, but their energy and authenticity in delivering both their covers and original music was a joy to witness.
However, one of the highlights of the night came from the five-piece when they delivered a medley of well over fifteen Michael Jackson songs. The sheer brilliance of incorporating so many songs from the King of Pop, combined with the most gorgeous harmonies I have ever experienced live, made for a thrilling performance.
Needless to say, the upcoming Pentatonix album is now at the top of my wish list.
After the group finished their set, a thunderous applause rocked Ak-Chin Pavilion. They had certainly left their mark, but soon, the main event was up.
Kelly Clarkson burst from behind some quickly constructed doors to a packed crowd that was more than ready to see her. Launching into "Dance With Me," one of my personal favorite tracks from her recently released "Piece by Piece" album, the crowd was on their feet instantly, where they remained for the majority of Clarkson's set.
Clarkson never hit a bum note, even when flubbing the lyrics to the emotional "Piece by Piece." The song, which was just accompanied by piano, conveyed the message of how Clarkson's faith in relationships was restored by her husband after her father walked out on her as a child.
Other highlights from Clarkson's set included the head-banging "Behind These Hazel Eyes," absolutely pristine vocals on "Invincible," a fan requested cover of Selena Gomez's "The Heart Wants What It Wants," and a special version of "Heartbeat Song" where Pentatonix returned to the stage one more time.
After finishing a mashup of "Walk Away" and the Mark Ronson penned "Uptown Funk," Clarkson walked off stage, before returning for a three song encore that knocked off anyone's socks that were still in place. The night concluded with the biggest hit of Clarkson's career, "Since U Been Gone," and proved why so many fans refer to the singer as "Queen Kelly."
Not only an incredible singer, Clarkson showed she is what most singers strive to be: a genuine person.
Mixing in jokes about difficult relationships, bantering with audience members about selfies they were taking and even commenting on how the rain was nice because it cooled the area down, then mentioning that those with lawn seats were probably not as pleased, Clarkson had me laughing almost as much as I was singing along.
The show finally let out a little after eleven, and I could not have been more pleased. Clarkson might not be at the level of popularity she was six or seven years ago, but she is a stable, hit-producing force in the music industry for a reason. That combination of vocals, humility and likability is one in a million.
About the Writer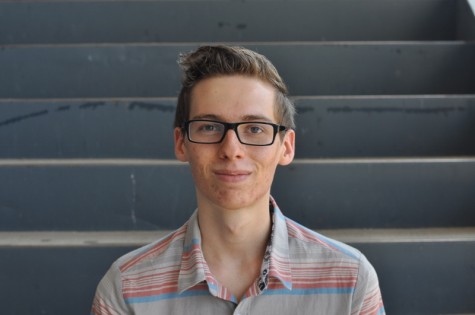 Ryan Temple, Editorial Chief
I am a senior at OHS this year and this is my third year in the OC Journalism Department. I'm now the Editorial Chief, and look forward to expanding...