I spy a great new movie
My simple guide to a great movie:
Action.
Humor.
Character Development.
Attractive cast.
Interesting plot.
I am glad to say that The Man From U.N.C.L.E successfully hit all these points and more.
On Aug. 14, the reboot of the 60's television show, The Man from U.N.C.L.E., was released in theaters.
Directed by Guy Ritchie, the movie takes place in Cold War Europe, where Henry Cavill plays Napoleon Solo, ex- con turned CIA agent, who must learn to work with Illya Kuryakin, a KGB agent with anger management problems played by Armie Hammer. In order to prevent a nuclear attack, both men must put aside their loyalties, and their egos.
I watch a lot of movies. In the past four weeks alone I have seen five movies.
When I choose to watch a movie it has to interest me in some way. Whether it be the genre it fits in or the quality of the commercial. I initially decided to see this movie because of the background of the movie as well as the commercial.
To all of you that like a good looking male lead, both Cavill and Hammer are attractive men with superb acting skills.
For those who are fond of strong woman roles, you will be glad to know that Gabby Teller portrayed by Alicia Vikander, is definitely a strong character.
Personally, I feel that this movie was a great addition to the action spy movie genre because it was humorous and serious at the same time. Hammer's portrayal of a KGB agent allowed him to create a hard humorless stereotype that worked well with Cavill's sarcastic American demeanor, allowing scenes that would normally be strictly business to become moments of comic relief.
A main concept of this movie that I found refreshing was the fact that there was not too much romance. There was in fact chemistry between Hammer and Teller's characters, but the characters were unable to make it to first base, which was funny yet disappointing at the same time.
What I found ironic was Cavill's portrayal of a womanizing ex-con, due to his popular role as Superman in Zach Snyder's Man of Steel.
All in all, The Man from U.N.C.L.E. had qualities that make all movies worth watching a second time.
About the Writer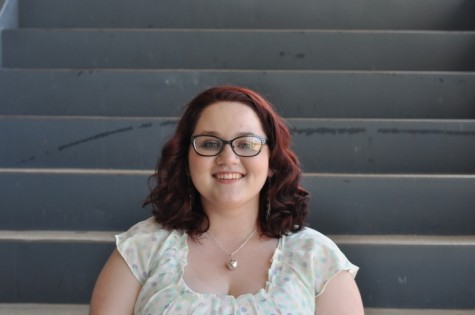 Valerie Bond, Design Chief
I am a senior at OHS and I like getting caught in the rain. I have been in the OC Journalism Department for four years. As Design Chief, I hope to improve...