Deja brew! Change up your daily grind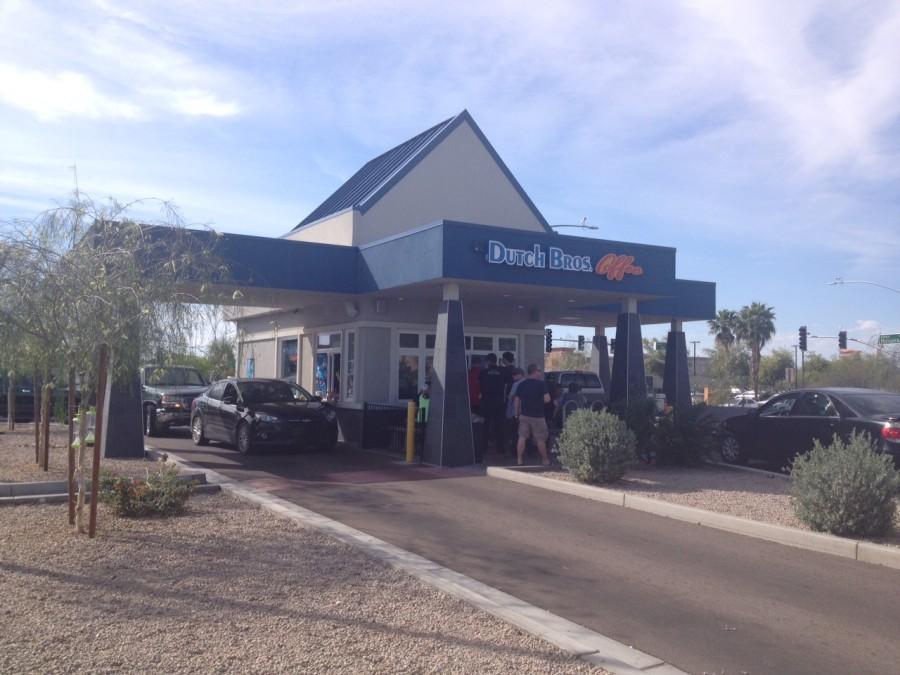 Hot, iced, blended, decaf, double shot, extra whip.
Nowadays, teens seem like they can't get enough coffee.
Everyone's gotta have their caffeine, and while places like Starbucks and Dunkin' Donuts have always been popular, there are lots of places to go to get your fix.
Recently, a few places in particular have been gaining lots of teen customers, and if you're looking for something a little different than that "Ol' Cup of Joe," you should definitely check them out.
Dutch Bros.
Social media seems to have started a Dutch invasion, because this tiny, 24 hour drive-thru on 83rd and Thunderbird is always packed with high-schoolers.
Aside from waiting in line for 10-15 minutes, the customer service is great. The employees are all smiley, highly caffeinated individuals who laugh and often dance while making your drink.
Their menu, however, is a little different than most coffee shops. Basically, you pick a flavor from the list, which includes the always popular "Caramelizer," which is essentially mocha coffee mixed with caramel. After selecting a flavor, you decide whether you want your drink hot, iced or blended.
Dutch Bros. also offers items such as fruit smoothies, hot chocolate and muffins.
My usual is a blended "White Chocolate Mocha," which is milk and white chocolate mocha coffee, but their "Cocomo," (coconut mixed with milk chocolate) is a favorite too.
Their coffee has a very smooth, intense flavor, and is definitely a little bit richer and sweeter than your average blend.
Overall, Dutch Bros. is an incredibly lively, up-beat place to get your caffeine fix, and it is almost impossible to drive away without a smile.
Elevate
Located in the Norterra shopping center, this bright little cafe has a welcoming, friendly vibe and a very distinct menu.
Aside from their scrumptiously light brew, Elevate offers 11 different crepes, which are either savory, sweet or self-concocted. These fluffy pastries are a refreshing change from monotonous scones and croissants.
One of my favorite perks of this cafe is that it is an excellent place to study. Elevate is never too crowded during the week, and they offer free wifi as well as an outlet station.
Each Saturday night, the cafe doubles as an informal stage for local artists to showcase their talent live. These musicians, whose ages and genres are widely varied, truly "elevate" the sense of contemporary color.
Their coffee itself is layered and smooth, and leaves their customers not only energized, but elated.
Apart from their variety of flavors, Elevate also serves coffee-less, blended drinks and Italian sodas.
Cabin Coffee
Last but certainly not least, this woodsy cafe on 67th and Happy Valley is known for its bohemian vibes and its one-of-a-kind taste.
Adorned with kitschy, forest-themed decorations, Cabin Coffee has a positive atmosphere and great customer service.
Their coffee is also very sweet, but it has a slightly nutty hint to it that differs Cabin from other coffee shops.
The only downside to this cafe is that during the week, it is almost always crowded with loud teenagers, which makes it difficult to study. However, the taste of the coffee alone definitely makes up for their busy-ness.
About the Writer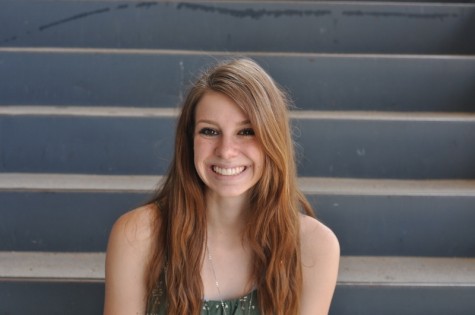 Bailey Brammer, Editor-in-Chief
I am a senior at OHS and this is my fourth year in the OC Journalism Department and my second year as editor-in-chief. I enjoy writing, running, watching...