Empire helps FOX reach new heights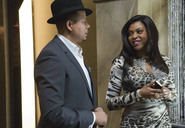 Several shows take time to develop a sense of identity and a loyal fanbase earned by consistently good episodes.
Others, like the new hit "Empire" on FOX, start at a high and keep that quality from the beginning.
The show focuses on a fictional music and entertainment company named "Empire Enterprises," headed by Lucius Lyon. L is brought to life by Terrence Howard, who does a wonderful job bringing all the intensity, cutthroat nature and pride needed for the character.
However, Lucius is quickly diagnosed with Lou Gehrig's Disease and given three years to live. With time counting down, he must choose one of his three sons, Andre, Jamal and Hakeem, to take over the multimillion dollar family family business. All three are eager to inherit the position, whether they prove themselves through business or through music.
While Empire has extraordinary characters, well-crafted plots and a phenomenal cast, nothing is more addicting than Cookie Lyon.
Cookie, played by Taraji P Henson, is Lucius' ex-wife and the mother to his three sons. Cookie's investment of $400,000 of drug money was what founded the company.
Unfortunately for Cookie, she was caught by the police and sentenced to jail for her drug involvement. Now, Cookie is out of jail and looking for half of the company she started.
Henson does an impeccable job portraying Cookie. The quick wit and genuine sass she brings to the character has easily made Cookie my new obsession.
Empire takes on a melting pot of social controversies. Whether it be racial tensions or homophobia between parent and child, the writers have captured the ability to handle the tensions appropriately and shed a new light on them.
According to the FOX research department, Empire is the first highly rated new drama to raise in the ratings in both week two and three in 21 years.
This achievement is well earned. Not only is the show phenomenal but the original music incorporated takes Empire to the next level.
The opening scene of the pilot featured Veronica, played by V. Bozeman, recording one of her songs in an Empire recording studio. The vocal ability combined with the pure emotion in Bozeman's performance was an immediate indication that Empire was not here to play.
Empire is only five episodes in and it has yet to falter thus far. There are so many aspects to the show that make it so enticing and I am very pleased to have seen what all the fuss is about.
If there was ever a show that lives up to so much hype, this is the one. It will be many, many years before the sun even begins to set on Fox's new "Empire."
About the Contributor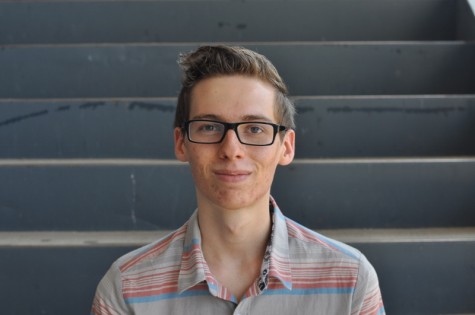 Ryan Temple, Editorial Chief
I am a senior at OHS this year and this is my third year in the OC Journalism Department. I'm now the Editorial Chief, and look forward to expanding...