Shatter Me is predicable but enjoyable
She has a curse.
She has a gift.
Her touch is lethal.
Her touch is power.
She is their weapon.
She will fight back.
The book Shatter Me, written by Tahereh Mafi, is about Juliette and the fatal power of her touch. After being isolated for so long and never being able to touch anyone, she begins losing her sanity.
This was one thing that caught my eye about this book. It's interesting to see life through such a broken person who is trying to survive. It's hard to comprehend how it would feel to not talk to or touch someone for such an extended period of time.
Another factor that makes this book different is Mafi's style of writing. She crosses out and replaces several words throughout the book.
This style really allows you to feel the conflict that Juliette is dealing with. It is also something I've never seen before and found it refreshing.
However, as the book progresses it begins to turn cliche. It's goes exactly how you would expect it to.
This is what disappointed me the most. I didn't like the cliche love story or the typical fight of everyone wanting to control her power.
This was the worst part of the book and it was disappointing because it had such a promising beginning. The cliche didn't completely ruin the book though.
Toward the end, the story gets better because Juliette is changed dramatically from the person she was at the beginning to who she is at the end.
The other great thing about this book was the mystery Mafi left for the outside world. Since Juliette is always isolated, she only goes outside a few times.
The world is set in the future and appears to be on the brink of destruction. This made me wanting more to know more about the world and what causes it to get to this point. I hope to learn more about it in the second book Unravel Me.
Even though Shatter Me could have been better, I have high hopes for the second book to redeem itself and would recommend it to anyone who enjoys fantasy.
About the Writer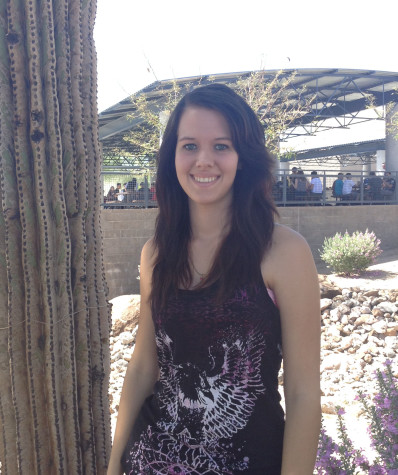 Sarah Melson, Design Cheif
Sarah is a senior at OHS. This is her fourth year in the OC Journalism Department. She hopes to become a better writer this year. She wants to someday...