First live broadcast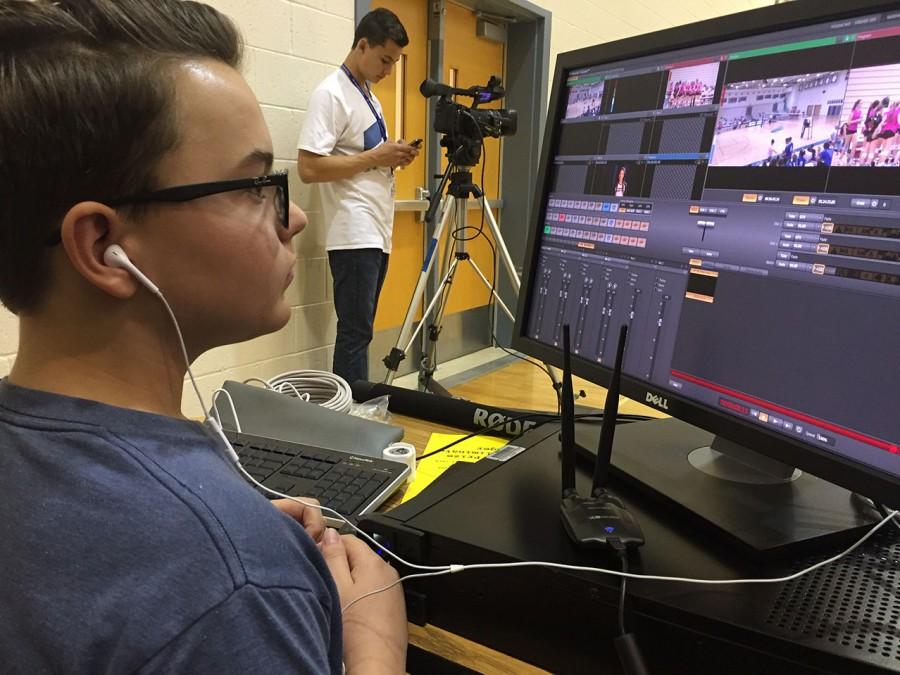 Trey Espinoza, Staff Writer
October 21, 2015
What is a student supposed to do when they are not able to make it to a game, but want to see how a team performed? In the professional sports world, fans could watch the game live on television or the Internet… and now at OHS, students can do exactly the same thing.
Recently at OHS, there have been many steps taken to further improve our learning ability such as iPads and apps dedicated for our school to use. On Oct. 7, the OC Journalism Dept. utilized this newfound technology to broadcast the varsity volleyball game against Centennial.
The OC Journalism Dept. plans to continue broadcasting such events, and this will be an entirely new way for students to cheer on their team without even having to leave the comfort of their homes.
The first broadcast had only a few technical and audio problems. The live stream is available for anyone on the O'Connor Sports Network YouTube channel, and is also saved as a recording so even if students cannot watch the actual live event, they can still go back and watch the recording.
"It's great and interesting… it has a lot of potential and is a great way to save people both gas and money," said Ethan Gilchrist sophomore and member of the first broadcast team.
The next live broadcast will be happening soon.