Basketball loses a legend with Kobe's death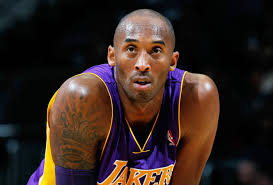 Kobe Bryant made a lasting impact on the NBA, one that will span much longer than his lifetime. As a player, he won five NBA championships, two Finals MVPs, and one MVP. He poured in 33,643 points throughout his career, good for fourth all time, and was a constant presence on both ends of the court. He inspired a new generation of basketball players, and was the Michael Jordan of this generation. More importantly, however, he was a great father and a fantastic mentor to young players. But he is now gone too soon, passing away at the age of 41 in a helicopter crash that also took the lives of his daughter, Gianna Bryant, and seven other passengers. 
Bryant leaves behind a complicated legacy, on and off the court. In 2003, he was accused of raping a woman in a Colorado hotel, though all charges against him were later dropped. He was so consumed by basketball, to the extent where he almost divorced his wife Vanessa. On the court, he had chemistry issues with Shaquille O' Neal in Los Angeles, and he took every shot imaginable, ending his career with the most field goal misses ever. But it all stemmed from what made him legendary: his competitive fire. Kobe never shied away from the spotlight. In fact, he embraced it. If a close game was winding down, you knew the ball would be in his hands. He broke the hearts of many teams with his performances, earning him dislike throughout the league. He didn't care. He was cold-blooded with the basketball in his hands, scoring from everywhere on the court, and coming into every game with his trademark Mamba Mentality. That mindset inspired players of all sports throughout the world. 
Others will claim he was arrogant. He believed he could be the best to ever play. He gave himself the name "Black Mamba" to represent the deadly threat he was on the court. Still, as we reminisce, he was right all along. No ordinary player can drop 81 points in one night, much less a player who lived off difficult mid-range jumpers. No ordinary player could score in so many ways, and then still bring it on defense, earning his way onto 12 All-NBA Defensive Teams. And no ordinary player, at the age of 37, could score 60 points in his farewell game. Kobe was a transcendent talent, and he graced the basketball world with his feats, though it angered many along the way.
What is far more everlasting than his statistics or feats is his impact on those around him, and those who he never met. After retiring, Bryant spent more time with his four daughters and coached Gianna's basketball team. He worked to empower female athletes because he knew he had to better the world that his daughters would live in. If any well-meaning fan told him he needed to have a boy to carry on his basketball legacy, Bryant was more than content to have Gianna as his budding star. Kobe was a household name that inspired kids to pick up a basketball and model his astounding work ethic. Without Kobe, the NBA of the past, present, and future would not be the same.
His lasting impact was showcased in the days following his death. All teams started their games with either 24 second violations or eight second violations to represent the numbers 8 and 24 he wore during his career. The Grammys, which took place in Los Angeles at Staples Center, featured artists such as Alicia Keys, DJ Khaled, and John Legend give emotional tributes to the Laker legend. Tweets and Instagram posts from athletes and sports organizations worldwide came pouring in, all mourning the death of the player, competitor, friend, and father. But the most powerful tribute of all, was that the NBA played their games, even in a time of unthinkable hardship for players and coaches around the league who had a personal connection with the Mamba. It stands as a testament to Kobe's belief in competition. A man who shot two free throws after rupturing his Achilles would want these games to be played.
And so the season will go on, but a cloud will linger as players play with a heavy heart. Basketball fans will never forget the amazing player Kobe was, and those who knew him will never forget the great person he strived to be. Of course, many of those mourning never personally knew Kobe, but he was part of the NBA family that stretched out to so many across the globe. We will never be able to fully accept the loss of this legend will never be fully processed. Every time we watch the Lakers, it will feel different. Every time we play basketball it will be different. Every time we shoot something into the trash can, and jokingly say "Kobe", it will be different. But it's the reality we have to live with, although the Black Mamba will never be forgotten. 
About the Writer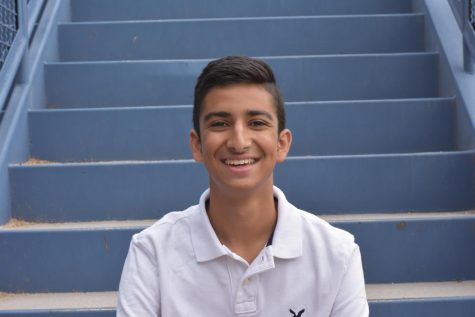 Rohan Patel, Editor in Chief
Hi, my name is Rohan Patel and I am a Co-Editor in Chief and Sports Editor for The Talon this year. I am a junior and this is my second year on newspaper....