Softball catches a big win to the start of the year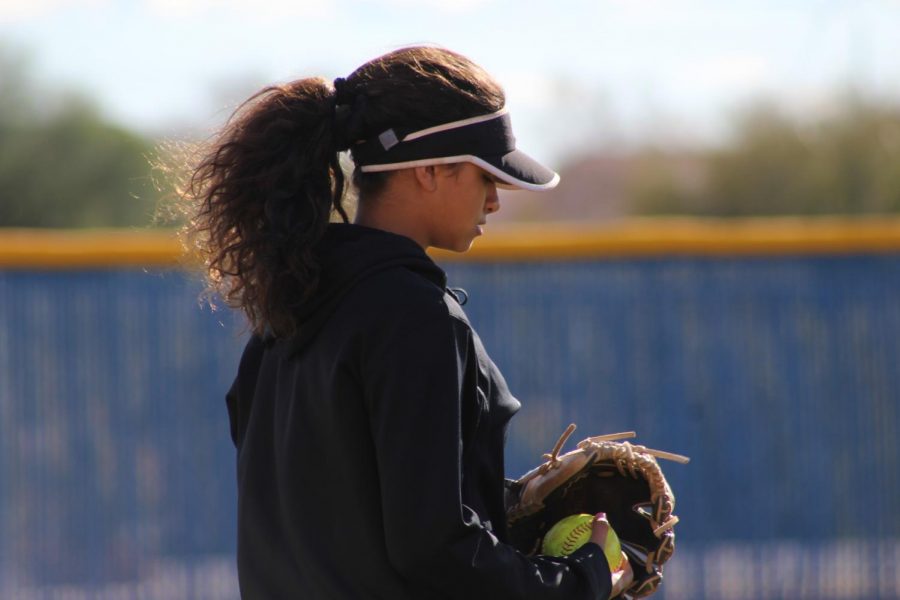 Varsity
The spring sports season is underway and with it comes the start of softball. The girls have been working tremendously hard to make sure that this is one of the best seasons yet. With one game already under their belt, the season is starting off in a fairly exciting way. They are just coming away with a win from their more recent game against Tolleson Union with a score of 22-3.
At the very start of their season, the girls had several expectations as to how they wanted to play individually and as a team, needless to say they are accomplishing and exceeding them.
"This season I hope that we're going really far this year. We have such great team chemistry and such great new faces and if we work together I really think that we could go all the way. If we just play how we know how to play, then I think that we are going to do really well," said Emma Villaescusa, sophomore.
The varsity team, especially, is focusing on team bonding just as much as physical practices since stronger friendships off of the field, directly correlate to better communication on the field.
"The chemistry that we have is probably our strongest talent that we show, so I think that we all just genuinely love each other," said Rylee Holtorf, sophomore. "Our communication on the field will be a big thing that just helps us stick together."
The physical aspects of preparing for the season are not only taking place during practices. The girls are taking power training in order to strengthen the abilities that they will need to utilize at games and practices.
"Right now we are just getting back to basics and working on communication because that is the biggest factor and really getting our team chemistry up because if we can play together and trust each other then I know that we'll do well," Villaescusa said.
Being apart of a team sport means more than just playing the game; it is vital for teammates to support each other so that they can build trust among them which is a very important tool on the field.
"We know that no matter what happens, at the end of the day, we are going to love each other. It's more than just a game for us. We come back to each other for anything whether its for softball or anything else," Villaescusa said. "We know that we can talk about anything with each other, and it really helps us push each other to the best that we can."
With practices being 6 days a week, the girls are already spending quite a bit of time together without outside activities. They are also working on keeping their excitement up during games by instilling a new thing that they like to call their "hype bench". There they cheer on their teammates and keep everyone's spirits up with cheers and chants.
"We keep connected a lot during the day, talking all the time, sitting together at lunch. We have really good chemistry on the team this year, probably the best it's been in my four years of playing. Coming together that way is really huge when you're on a team. You have to have chemistry to play well because you can't win a game by yourself, you have to win together," said Anna Jenson, senior.
As the season is starting, it is the last one for the many seniors on the team and they hope to leave a legacy for future players.
"It's hard to wrap my head around cause these girls have been my girls for the last four years. Softball has definitely helped shape who I am, without it I wouldn't be selfless, I wouldn't know how to work well in a team situation. It's going to be really hard, the girls are my best friends, I'm just trying to lead them and be an example for this season," Jensen said.
JV
After their game against Tolleson Union ended in a 16-6 score, the JV team is starting the season off on the right foot.
Every season starts the same way. Girls come, tryout and some of them end up making the team. They all put a great deal of hard work into preparing for tryouts and the season itself, before it even starts.
"I prepared for tryouts by going to the park with friends and just throwing balls around and grounding them. Then I went to the batting cages a few times and the camp that the school provides for us," said Nikole Schlomer, sophomore.
After the roster is released and the girls are told that they made the team, it comes down to the practices in order to really bring the girls together as a team, and get them ready for the season ahead.
"With practices, you are practicing what you are going to do at the game, so you are supposed to make good habits during practices so you don't make bad habits during the game," Schlomer said.
At the end of the day, whether the game is a win or a loss, it is all about coming together as a team.
"It's not all about winning games. It's about being a team and getting better as a team and individually," Schlomer said. "When you're on defense it's all about talking to each other and knowing each other's strengths and weaknesses to help make the play."
Freshmen
The future of the OHS softball team lies in the hands of the very capable freshmen team as they started their season with a game against Tolleson Union.
The freshmen team is trying to follow in the varsity team's footsteps by arranging more team bonding activities to try and get to know one another better.
"A lot of the girls are really supportive and if you don't do something right they're like 'It's okay you'll get it next time' but they will also help you do better if you mess up," said Sydney Farr, sophomore.
Overall, the freshmen softball team has a lot potential to come together and be very successful throughout their high school careers.
"It helps me become person [and] be less self conscious talking to people because I made friends with a whole team in a year. It helps me talk to people more openly and not be a lonesome person," Farr said.
About the Writer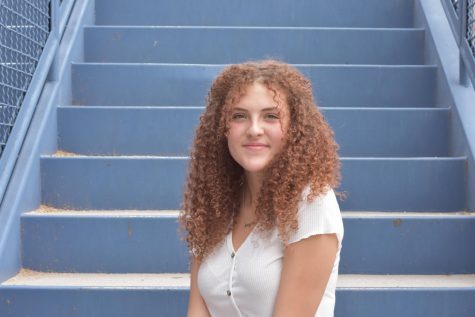 Peighton Gellings, Arts and Entertainment Editor
Hey I'm Peighton and I'm this year's A&E editor. I'm a junior and this is my second year on the Talon. I love listening to music and watching...