Sand Volleyball has high hopes for season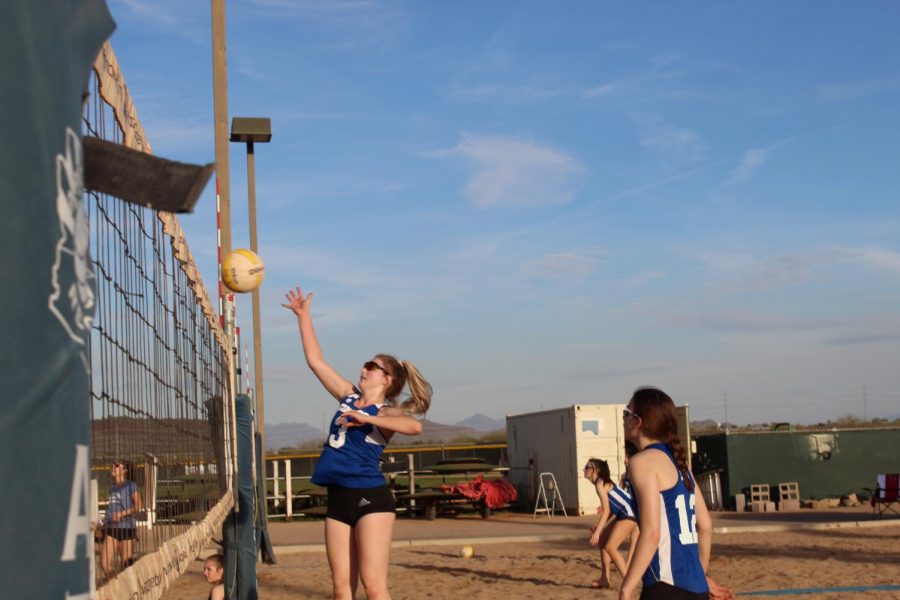 Varsity
As the new season for spring sports comes to a start, student athletes are anticipating the games in months to come. Beach volleyball moves straight from tryouts to practicing for success in the new season. After getting knocked out of state last year and having new students on the team this year, beach volleyball is optimistic about the season to come.
In this season, varsity has their eyes set on winning state. Returning player Taylor Pope, senior, sees their competitions going well.
"I see us really working more as a team and becoming more of a family and working together to get to state," Pope said. "We were in the final four last year in state, and I think our team has really built up from last year to be able to win this year."
The beach volleyball team has plans to make improvements in the season to come. Working together more that ever in the early practices on techniques. It's all trial and error, but their hoping to push themselves through many wins.
"I see us fighting and working hard, more than we have in the past years to get to where we want to be," Pope said.
Beach volleyball works in teams of two. Getting to know their teammates helps contribute to the success of their team as a whole.
"Sand volleyball is more partnership rather than a team, you have to really work with your partner to make sure you have a good relationship," Pope said.
The differences between traditional volleyball and beach volleyball are what got the team interested in their sport.
"I played indoor volleyball for four years and heard about sand volleyball, I fell in love with it as soon as I hit the sand," said Morgan Pacione, junior.
The teams love for the sport is pushing them to work hard this new season. With new techniques, they hope their constant practice will take them places by the end of the season.
JV
JV is taking this new season as seriously as their Varsity team, with expectations high, good things are coming for them this season. Plenty of freshman and sophomores have joined the team, and returning members are back for the thrill of playing beach volleyball. Working through the new year, JV Sand Volleyball works through improving their skills for great success in upcoming games.
Newcomers are hoping to become a part of a family and  Alexis Battles, freshman is no exception. Being apart of the JV team has opened her up to a variety of new people to call friends for years to come.
"I hope to grow and bond with the upperclassmen on the team," said Battles.
Hard work is going to help push them towards what they hope to become as a team in the season to come.
"We're all looking forward to this new season and I think that everyone on the team is working really hard to improve and get better," said Battles.
The JV beach volleyball team is working on improving their skills in upcoming practices and they are confident that their future is bright.
*Due to The Talon going to print, scores for the Chandler game can be found at AZpreps365.
About the Contributor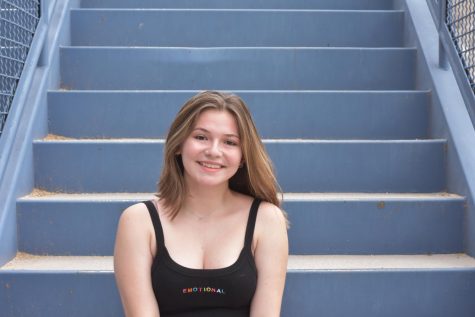 Isabella Foster, Photography Editor
I'm Isabella Foster and I will be the Photography Editor for The Talon Newspaper this year. I love photography and writing so I am excited for what this...