Girls soccer makes new goals for the year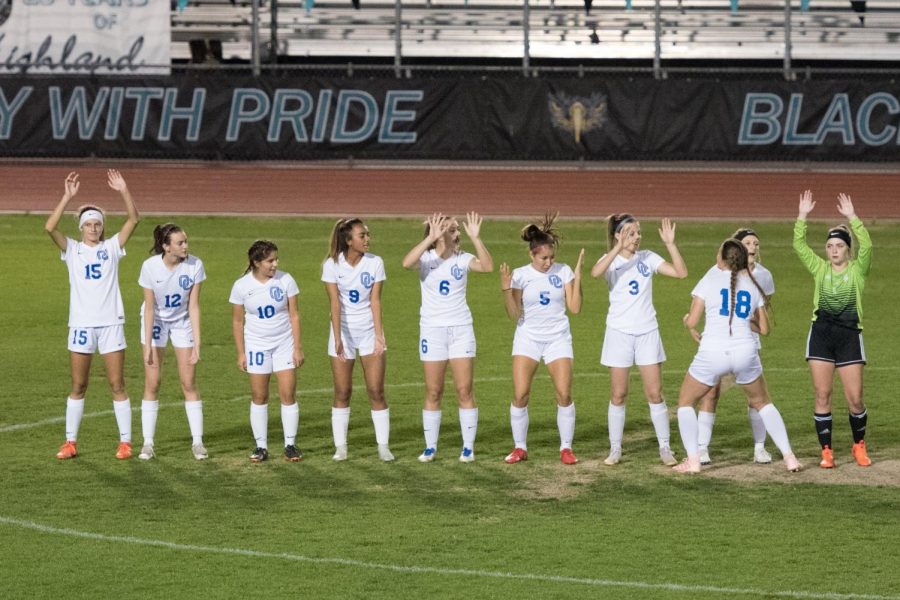 Varsity
Soccer players know they cannot go through life without goals. That's why the team starts off the year with a kick. From their personal life to their play on the field, these girls bond with each other based on their love of soccer
The varsity team has 23 girls, there are eight sophomores, six juniors, and nine seniors. Equal shots are distributed between the three years. Girls from any age and size grow close from being on such an active team sport.
"You meet so many girls through it and new found friends, it's just good to find people who have the same interest as you," said Blaine Aberra, senior.
Soccer is a sport that requires physical and mental strength and also the ability to work alongside other girls. Haley Matthews, senior, says that her team has made her into the person she is today.
"Soccer has made me appreciate being on a team and using people's skills, and overall has made me a well rounded person, physically, mentally, and being able to work with people, " Matthews said.
Harlee Kuntz, sophomore, and her team have made a huge difference in each others' lives,from benefiting off each other to building trust.
"It honestly made me grow stronger as a player and build relationships with my teammates," Kuntz said.
Playing in a team has its perks on and off of field. Aberra and her team continue to cheer each other on during and after school hours.
"I just feel like it's a huge community, we're always there for each other, we're always ready even through practices and through school, it's just a huge club and a huge team. It's good to see everyone around school and to keep each other in check. So it's nice to have everyone there," Aberra said.
Besides the lifelong relationships that were created from soccer, great opportunities arise. Colleges start to scout for talented girls who play their heart out on the field only to discover these life changing moments.
"Its given me the great opportunity to play college soccer," said Sydney Torres, senior.
Playing varsity expands the game and allows the girls to show off skills to not only their opponents but for college scouts.
Varsity lost their game against Highland with the score 1-2.
JV
Soccer helps bloom friendships that would never have happened if it weren't for the field.
"I have people to talk to and they're my friends that I met from soccer that I wouldn't meet anywhere else." said Sasha Why, sophomore.
Playing with over twenty other girls, the team has many people to communicate and become friends with. Gaining friendships with teammates, improves the way you perform on the field.
"We're really close so I feel like we play better together." said Bella Toth, freshman.
Soccer differs from other sports due to the extreme amount of teamwork and players on the field at one time.
"It's a team sport so you meet lots of people, there's like 22 people on a team so you have a lots of people to play with and work together with." Why said.
JV took the winning score of 2-1 against Highland.
*Due to The Talon going to the printer, scores for the North game can be found on aia365.com.
About the Contributor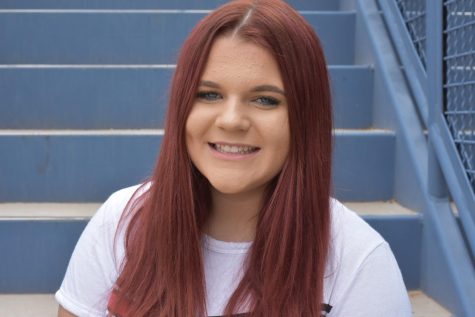 Teanna Meagher, Staff Writer
Hi my name is Teanna Meagher, I am a sophomore, and this is my first year of newspaper. I love camping, going to lakes/creeks, doing makeup, and spending...