Football ends Homecoming week with a win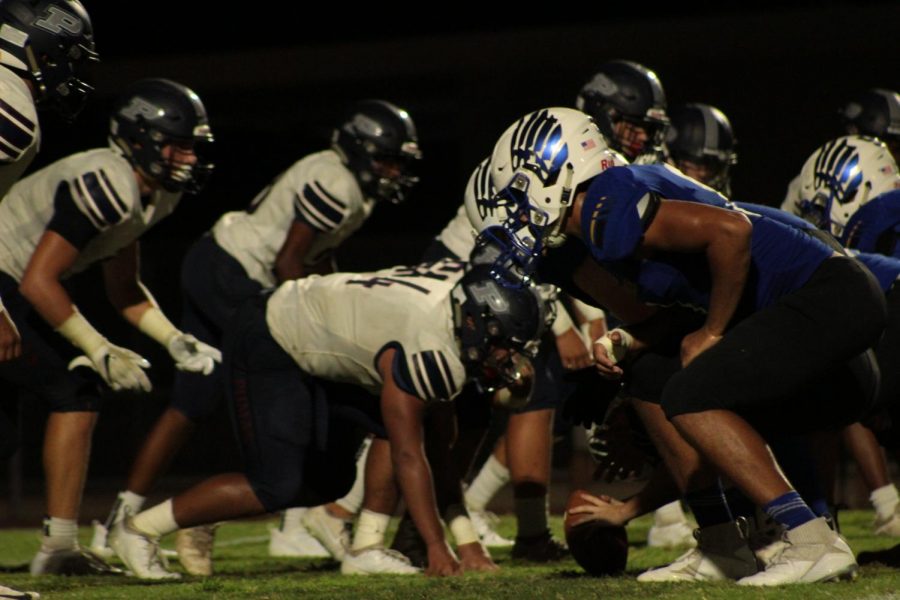 Varsity
Communication and culture can define a football team. The OHS varsity team has fostered these invaluable traits, which have helped translate to success on the field.
The team is coming off a 37-0 shutout win against Tuscon in their Homecoming game. Quarterback Ethan Moler, senior, threw for three touchdowns, the offense gained 606 total yards, and the defense came up big with two interceptions.
Heading into the last game of the season, OHS now holds a 3-6 record, yet that does not reflect the fact that they have actually outscored opponents by 40 points over the course of the season or the way that the team has bonded and established a culture for years to come.
As the team closes out the season, players look back on the progress they have made so far.
"I see a lot of more improvement on our defense as well as offense. Our team is very well rounded and we're coming together as a team more than previous years," said Donovan Esponilla, senior.
Though the team has endured some tough losses, they feel that they can rebound in their last few games.
"I feel like [the season has] gone really well. We have a lot of talent this year, the most talent that I've seen on any O'Connor team since I've been here, been involved with O' Connor. We've lost a couple close games but it's nothing that we can't bounce back from," said Tanner Sharp, senior.
But perhaps more important than the talent on this team is their family-like culture, which has been developed by the numerous activities the team does together, like their volunteering at Feed My Starving Children and countless hours spent practicing together.
"We've always been a really close team and that's been one of our strengths, but things like camp and the community service stuff, and the fun things, you get to see each other not in the football scene and see each other for who we really are," said Brian Hubbard, junior.
The relationship formed off the field has major implications on the way the team performs on the field.
"When you know the person next to you and you trust him like you're a friend of his or a brother, you know that he's gonna get his job done [and] he knows you're gonna get your job done," Sharp said.
Players also realize that they need to make improvements in many aspects of the game if they hope to close out the season on a strong note.
"We need to demand perfection from everyone because we lost a couple close games we could easily have won … we could easily be unbeaten right now but it's really easy to say we could've or we should've. We want to be able to say … we did," Sharp said.
In their most recent game, Varsity lost a close game against Liberty by a score of 24-21. A last-minute field goal downed OHS, despite outgaining Liberty by 104 yards.
The varsity team will end the season at home with their annual rivalry game against Mountain Ridge on Oct 26.
JV
The JV team stands at 3-5, as they recently eked out a close 27-20 win against Tucson. They follow in the footsteps of the varsity team in the way that they have bonded together.
"We have heart for each other and we'll keep working hard for each other and we know that our man right next to us is doing their job and I know that I'm doing all my job for them," said Alec Rozelle, sophomore.
Their trust in one another gives players more confidence when they take the field.
"Every play on the field is a battle and you always want to fight your battles with your brothers and you have to be able to make sure that you can trust the guy next to you," said Aiden Harvey, sophomore.
The team's strengths include their speed and defense, yet the players feel they still need to make some improvements.
"I think that we can probably improve on just working hard and not [losing] momentum in the game and just keep working hard [at] it," Rozelle said.
In their latest game the JV team lost 20-30 against Liberty.
Their next game will be an away game against Mountain Ridge on Oct 25.
Freshman
The future for OHS football looks bright as the freshmen team enters the final stretch of their season with a 5-3 record. They are coming off a 53-0 blowout win against Tucson on Oct 10.
The freshman team shows their dedication with their early morning practices when most other students are not even awake yet.
"I just love being able to work hard in high school and having that team to help work with and bond with," said Tyson Cheval, freshman.
They, too, have formed a strong bond with each other despite only having played together for less than a season.
"We see [each other] everyday so we all get closer," said Jake Douglass, freshman, said. "It helps us have a bond work together more easily."
The freshman team got their best win of the season in a tight 59-52 shootout win against Liberty.
They will close out the season against Mountain Ridge at home on Oct 24.
*Due to The Talon going to the printer, scores for the Mountain Ridge game can be found on aia365.com.
About the Contributors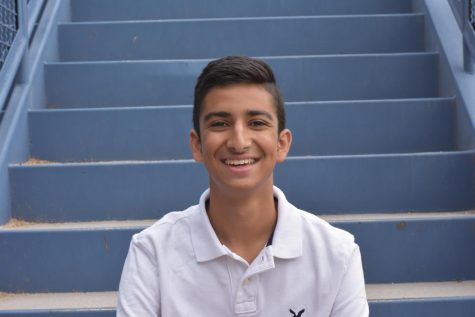 Rohan Patel, Editor in Chief
Hi, my name is Rohan Patel and I am a Co-Editor in Chief and Sports Editor for The Talon this year. I am a junior and this is my second year on newspaper....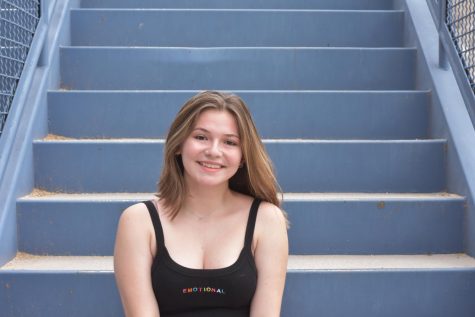 Isabella Foster, Photography Editor
I'm Isabella Foster and I will be the Photography Editor for The Talon Newspaper this year. I love photography and writing so I am excited for what this...