James Campbell gets off the mainland for big game
Following the beginning of this year's season, new opportunities come forward. Many OHS players are hosting the James Campbell HS football team, who are coming from Hawaii, into their homes for this upcoming game. Adding on to this upcoming event, the Hawaii students have a chance to go to school with the football player.
As families begin to prepare for hosting, Adam Allison, senior, takes in the meaning of this new experience.
"Hawaii is a beautiful place, many people call it a paradise, so it's giving them a chance to see football from another standpoint," Allison said.
With the players coming to Arizona for the game, Phoenix Payton, junior, gets ready for new friendships that will come out of hosting.
"I'm most excited to be able to have other people in my household, people my age, that I can be with and come to school with," Payton said.
Along with it being a new school year, Tanner Sharp, senior, uses this opportunity to put forth the best of this season and his senior year.
"This being my senior year, it's a good thing to happen because senior year is supposed to be fun and I'll be able to enjoy hosting them," Sharp said.
This occasion is filled with million of memories to take back home. Jalen Henderson, senior, will for sure take this events back to Hawaii with him.
"I consider it a blessing, not many schools don't really get to go anywhere so this is our first year off the mainland to a different state," Henderson said.
On Friday, Aug 31, at 4:30 to 6:00, there will be a FanFest before the OHS vs. James Campbell HS home game, which will be held on the OHS practice field. This will include  free entry, a bounce house, games and Kona Ice.
At 7:00 pm following the FanFest, the game between OHS and James Campbell will take place. For this game, the student section will be a complete neon out.
About the Contributor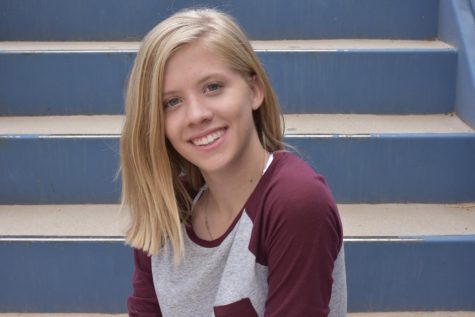 Katie Caccavale, Staff Writer
My name is Katie Caccavale. This is my second year in newspaper. I am the equipment boss and a staff writer. I love to capture exciting moments using photos....