Track and Field hustles to the finish line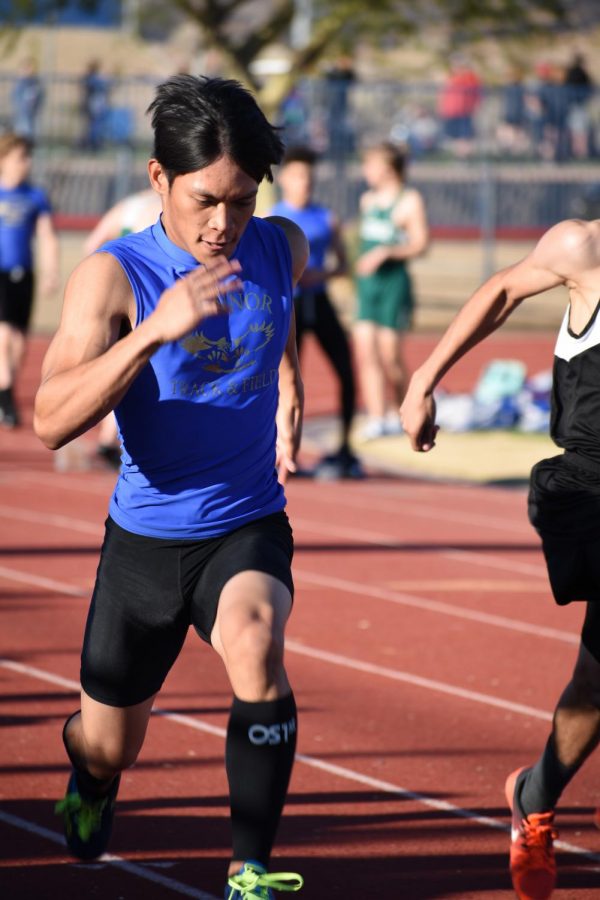 Track and Field started off the season with a non-scoring meet on Feb. 28 against Mountain Ridge and Barry Goldwater. The team's main objective at this meet and for the season, was to set great times for the distance runners and do well on the field.
"I joined track this season because I love track with a passion, and I got accepted into a school in Illinois for track, so it just makes sense to run track for all four years, especially since I am already getting a scholarship for it," said Mackenzie Cook, senior.
Many athletes in track are still on the team because it's something they have been doing for so long.
They are able to run that long in a short amount of time because during those four years on the team, they have built up their endurance and built up the capacity of how much air can go into their lungs.
"The few things that I would like to work on is my endurance, as well as building up my wind," said Sean Piehel, junior, distance runner.
Most of the track and field members joined track to stay fit during the school year.
The practices on Monday, Wednesday and Friday consists of a normal half-a-mile run on the track and dynamic stretches.
The distance runners who have been on the team all four years, first started with about 3-4 miles a day, and now on their fourth year, are running 9 to 11 miles a day.
Tuesday and Thursday practices are no core days, and usually set in the weight room.
"If you are planning on joining track, start conditioning early, don't wait until the season starts to try to get in shape, eat healthy, be positive, have a positive mental attitude and know that you can do anything you put your mind to," Cook said.
*Due to The Talon going to the printer, results for the Desert Mountain and Corona Del Sol meet can be found on aia365.com
About the Contributor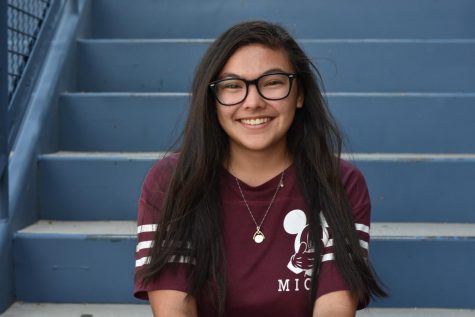 Katie Diab, Staff Writer
Katie Diab is a staff writer on The Talon this year, for the second year. She joined The Talon to do what she loves most, which is writing. She aims to...