Boys basketball dribbled toward a win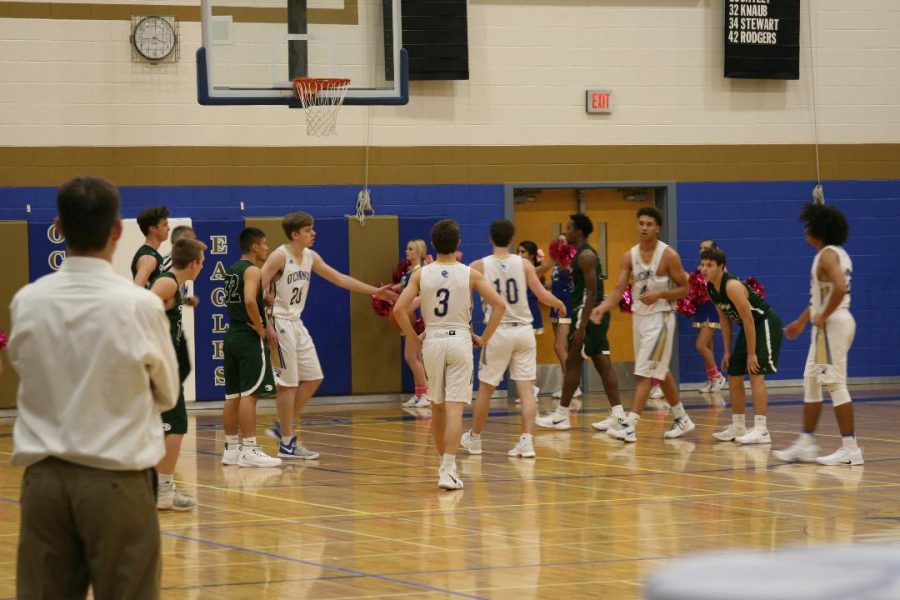 Varsity
Boys Basketball is a staple winter sport at OHS, with three teams; freshman, JV, and Varsity.
Though the season began similarly to last year's season, the team is hopeful in making it to the playoffs this year. The team's record is currently 7:1.
"Our goals this season are to play all year, and make it into like deep into the season and deep into the playoffs were trying to do something big this year," said Chase Morley, junior.
They have been practicing and training for the season for weeks, bringing the team closer together. The team's chemistry has allowed for better plays.
"We play really well together, and I feel like we all have fun," said Justin Bailey, junior.  
The boys are supportive teammates towards each other, creating a sense of family.
"Last game we played TJ hit a game winner; we won by two because of it," Morley said.
Some players started their final high school season, which gives them a chance to reminisce on the memories created playing basketball.
"Definitely the road trips we've had, driving to california, and just being with my teammates," said TJ Connaker, senior.
The next game will be December 20 against Copper Canyon.
JV
The JV team has been working harder than ever, on and off the court to play well this year. The team began the season with a win against Tolleson Union, scoring 64-50. The team's record is currently 3-2.
"One of our goals originally was to go undefeated, but we lost, so now just having a better record then we did last year as a freshman team," said Jacob Koski, sophomore.
The team has been putting in the extra hours to make that goal a reality, their next game is December 20, against Copper Canyon.
Freshmen
The freshmen team are starting their first high school basketball season well, with a record of 4-1. Their first win against Tolleson Union, with a score of 75-47. Followed by two more wins against Westwood and Dobson.
The team has been more dedicated than before, trying to set a good record and to play with the team's strengths.
"We've been good at moving the ball a lot, and taking and making wide open shots," said Ashton Debry, freshmen.
Ashton Derby also adding, " Don't give up, when you go to practice don't think it all just for fun, because practice does make you better."
The team's next game is on December 20, against Copper Canyon.
*Due to The Talon going to the printer, scores for the Copper Canyon games can be found on aia365.com
About the Contributor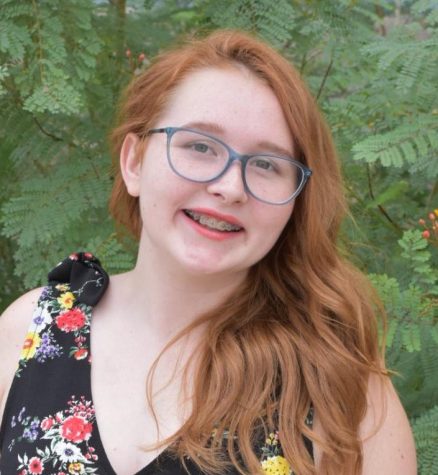 Kendall Deal, Business Manager
Hello people, my name is Kendall Deal, I am a senior and am currently in my second year of newspaper. I am the business manager of The Talon and am excited...