Girls basketball bounces towards victory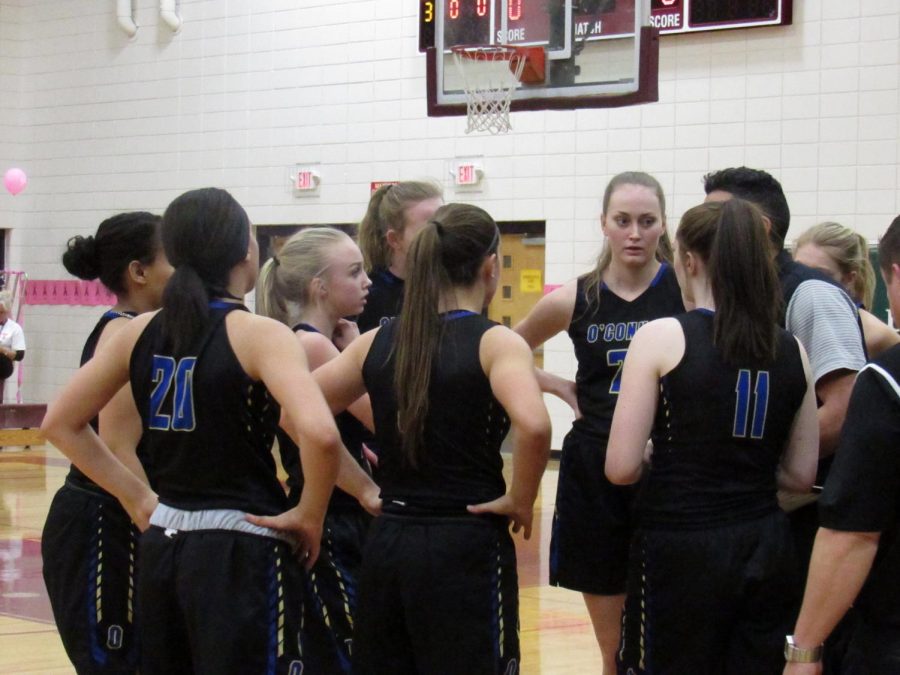 Varsity
Winter sports have shown to be fruitful so far this season and girls basketball has proved themselves to have a winning streak thus far. With all teams combined to have 13 wins and only two losses, they are striving to make the best out of this season.
"We're hoping to have just a really strong season beating most of our region teams so that we can hopefully get in one of the top 10 spots for state," said Grace Lyons, senior.
The girls came out on top of their first game against Tolleson high school with a 55-34 win and have been on a winning streak ever since.
"We have beaten every team so far by at least 15 [points] so it's a really strong start for us," Lyons said.
After each game, the girls continue to work hard and as a team to achieve their goals.
"We're getting better working with each other and just at everyone working together more and more each game," said Mary Groff, junior.
The Eagles currently stand at a record of 5-0, just proving how much work they have put in pre-season and during.
Their next game will be against Mountain Ridge at Mountain Ridge high school on Dec 12.
JV
JV also started their season off strong with a win against Tolleson 44-21.
They then proceeded to win their next game against Copper Canyon high school 49-18, then lost their third game to Desert Vista 33-37, but have since won their last two games against Westwood and Desert Ridge 45-25 and 50-27 respectively.
"I just want this season to be more fun than anything because it's really tiring being on both [varsity and JV]," Groff said.
Hopes are high for this season and the team continues to uphold those hopes by improving as a team and a family.
"My goal is to just become a better player and teammate overall, and not just on the court but also off the court," said Mary Groff, junior.
Freshmen
The Eagles, with only one loss so far under their belt, continue to strive for more wins than losses this season under the mentorships of their fellow upperclassmen teammates.
"A few of us on the freshman team have all kind of bonded with some of the older girls pretty fast and we play very well together," said Reca Sanchez, freshman.
The girls are working hard to maintain their winning streak and grow as a team to achieve their goal of making it to playoffs.
"I want to be able to win all of our games, and we've only lost once, so I'm hoping to keep it that way," Sanchez said.
*Due to The Talon going to the printer, scores for the Dobson and Boulder Creek games can be found on aia365.com
About the Contributor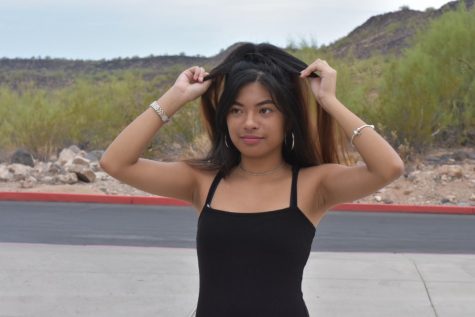 Audrey Serrano, Copy Chief
My name is Audrey Serrano and I am the Newspaper Copy Chief for the 2018-2019 school year! During a free-time, I love writing fiction and playing around...