Swim and Dive keep it cool by the pool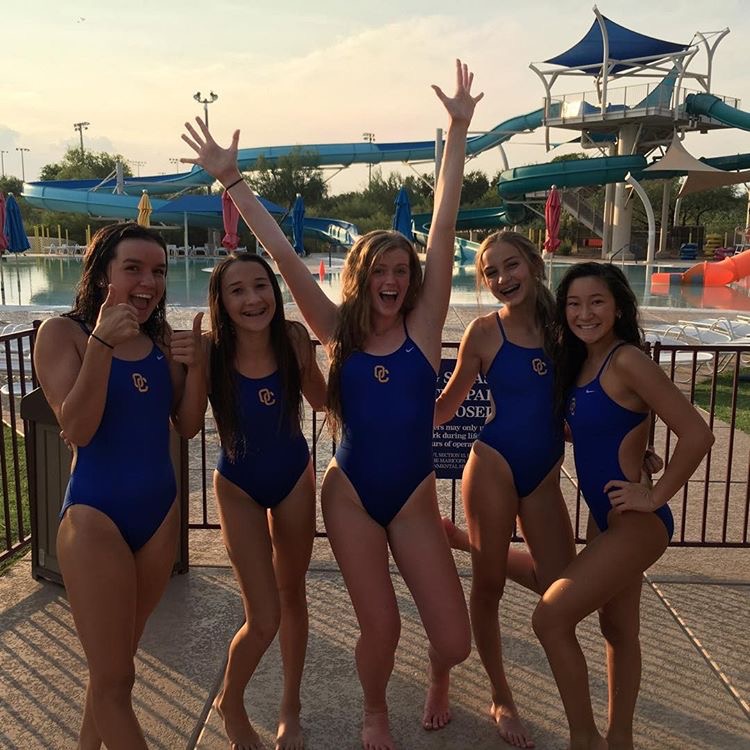 As a new year starts to rolls up, OHS welcomes a new season of Swim and Dive. Sports can be very hectic and hard to manage along with school, but these swimmers and divers keep it easy and smooth.
Divers start to prepare for upcoming meets, Cole Kritkausky, junior, prepares for his upcoming meet last Thursday.
"I go to the local gym twice a week to work on trampoline," Kritkausky said,  "And ground skills to help with my awareness."
For Daniel Baxley, senior, he's reflecting on his past times being on the swim team. To him memories are surfacing back up.
"The bonding memories and when you grow into being a better human being," Baxley said.
Swimmers setting goals to make sure this season is the best one yet, Makenna Cain, senior, has some goals to achieve.
"I really want more of our swimmers to go to state," Cain said "We have a lot of great freshmen on the team that I think can get us there."
Along with a new year, means new lessons and wise words for upper class swimmers, that are being passed down to younger teammates.
"It's not the season that makes us a team," Baxley said. "It's the moments that are in the season that makes us who we are."
The first meet was on Sept. 7, 4 pm at Anthem Community Center. The second meet will be Sept. 9, it will be held at Chandler HS Aquatic Center.