Girls' basketball slam dunks into playoffs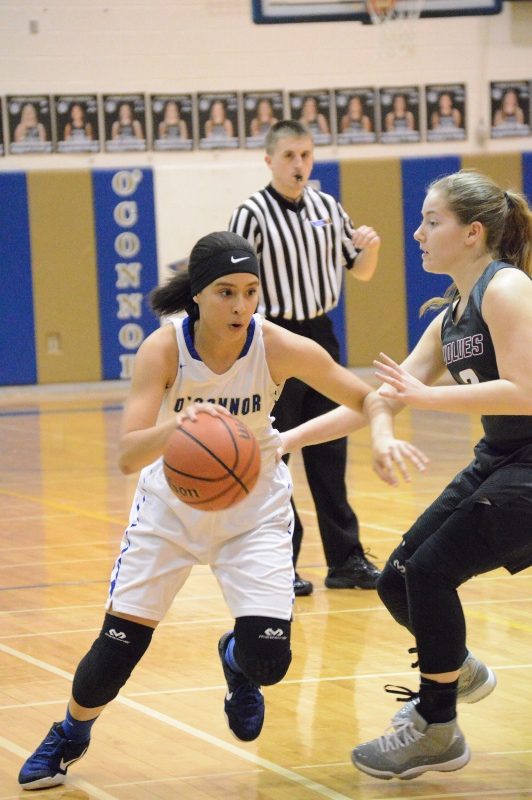 The varsity girls basketball team dribbled their way to the playoffs, capping off the main season. Throughout the winter sports season, girls basketball, though having ups and downs, undeniably had a good season.
"I would recap it with a very good start, and then we kind of fell because we were overconfident," said Bridgette Buttrum, senior. "We just gained that back, so I'd say we're really good."
Despite their short rough patch, the girls said they have been playing better than ever, with a record of 10-6.
"This is the best year we've had in all O'Connor for this program, so it's exciting." Buttrum said.
The team has qualified for playoffs, and will play their first game here at OHS on Feb. 8.
"I think we're going to be very good," Buttrum said. "I think we have a good chance."
As of recently, they believe they have been playing well.
"Last game we played was senior night, and we won," said Cassidy Butler, junior. "We were down at halftime, but then we came back."
The girls have played an exciting season and are excited to go to playoffs.
"The beginning of the season, we started off really strong, and we beat teams that we weren't supposed to," Butler said. "Recently, we haven't been doing as well, but we're bouncing out of the funk that we were in."
About the Contributor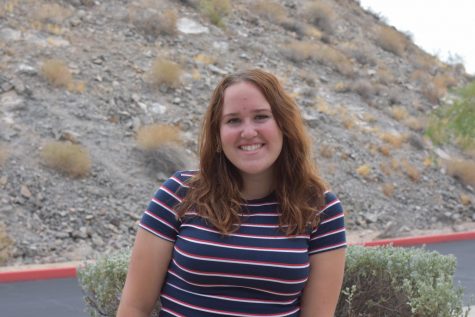 Lexi Gass, Design Chief
Hi! My name is Lexi and I am this year's social media manager and design chief. This is my fourth and final year on the Talon staff, so I am looking...