Young tennis teams build unity for season
Girls
Girls' tennis is off to a great start with a record 2-0, only a few weeks into the season.
Co-captain of the varsity team, Maddy Hernandez, senior, has set considerable goals for the girls' season.
"I really want to make it to make it to team state, and have us win as many matches as possible," Hernandez said.
The team is working really hard to develop new techniques and grow as a group.
"We are working a lot of aggressive net play and trying to bond as a whole because there are a lot of underclassmen this year," Hernandez said.
Last year, the greater part of the varsity team was gone with the graduating seniors, so their focus this year is to build a strong team.
"We only have two seniors on varsity now, but we still want to make sure we are leaving a strong unified team," Hernandez said.
Boys
The boys' team is starting off the season with a 1-1 score, losing to Chaparral high school.
Reid Zalewski, senior, has seen a lot of changes to the team since last year.
"Last year a lot of us knew each other, but now we are exploring new fields together," Zalewski said.
They have overcome these obstacles this season.
"We have a lot of new players, since a lot of seniors were on the team last year, but there are so many talented people here now," Zalewski said.
The boys' team has a lot planned for their upcoming games.
"We want to win 75% of our games and personally I want to just go out and fun while I am playing," Zalewski said.
About the Writer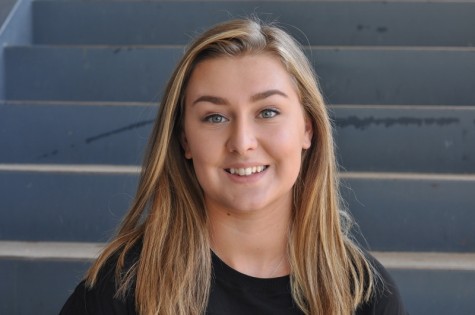 Hayley White, Staff Writer
I am a senior at OHS and this is my second year in the OC Journalism Department. I love to eat, be with friends, take photos, watch movies and listen to...