Girls' soccer team kicks off their new season
Cold weather, people huddled together under blankets in the stands and a lot of goals means the girls' soccer season has begun.
Varsity
After two years, the varsity team underwent a staffing change and new head coach Josh Gibbs has made a world of a difference.
"[Coach Gibbs] is here to help us rather than himself and he wants us to be successful," said Kennedy Rogers, senior.
Even with new players from JV that moved up this year, the close-knit vibe of the team has not been affected.
The team has already gained momentum, winning their first two games 2-0 against Deer Valley on Dec. 1 and Mountain View on Dec. 3. *
"There's no cliques, we all laugh together and we're like a family," Rogers said.
The team's goal is to make it to playoffs, but with new injuries already at the beginning of the season happening to some of the best players, that hope is a little more fragile.
"At the beginning of the season, we felt we could make it to playoffs but now with those setbacks were a little more nervous about it," Rogers said.
JV
The JV team started the season off with a huge win over Deer Valley, 15-0, on Dec. 1.
"[The win] boosted the energy of the team and brought us closer together," said Olivia Pribble, sophomore.
The team carried on with their schedule, winning against Mountain View 3-1 on Dec. 3.
Like varsity, the JV girls also got a new coach.
"Our coach is a really motivating coach and brings out the good in anyone," Pribble said.
Last year, the JV team won every game except losing to Pinnacle 4-2.
Pribble hopes the team can redeem themselves against Pinnacle and have an undefeated season.
*Since The Talon went to print, more soccer games have already been played against Desert Mountain, Chaparral and Notre Dame Prep. You can check out the scores on azpreps365.com
About the Writer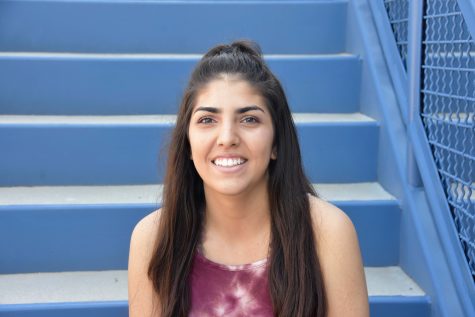 Alexa Fuenmayor, Editor-in-Chief
I'm finally at the top of the food chain this year as I will be a senior at OHS. This is my third year in the journalism department but my second in...