The future is bright for boys' basketball teams
Having an almost entirely new team, with as many freshmen as seniors, the varsity basketball team looks to start building for future success.
"Our first expectation is that we would just get better," said Matt King, head coach. "We have a lot of young guys but we've got a lot of great kids, so we expect them to play hard every night"
With such a young and inexperienced team, it can sometimes be difficult for the players to mesh together from the start.
The Varsity team is 1-2 in division play this year, and have a game tonight at home against Cactus Shadows and at Hamilton on Thursday. They played Alhambra while the newspaper was at the print.
"We have a lot of new guys who are still trying to get used to each other, but we have really high character guys so I think that'll develop over time," said King about the chemistry.
Most players in the program also play for Give-N-Go Hoops, a club basketball team that consists of Eagles and future Eagles preparing to play for King in high school.
"The more that they can play together, the better," King said. "A lot of our young kids have familiarity with our guys because they've been around them since before they got to high school."
As for the players, they hold themselves to a high standard on and off the court, and expect having a younger team to be beneficial this year.
"Our expectation for the year is to play hard, strive to do great things, and essentially we want to make it to the state tournament," said Carlton Igwe, senior. "We're more energetic this year and we're ready to learn."
That idea of playing hard and being willing to learn spreads throughout the entire program.
"We want to have a winning record, work hard in practice, get better every day and work together as a team," said Jacob Carlisle, junior. "It's good to finally put our experience towards school ball."
Freshmen
The freshmen team (3-0, at the time of print) embodies that idea of the basketball program being a force to be reckoned with in short time. They are off to a hot start and have transitioned from Give-N-Go into the program seamlessly.
"We want to go undefeated" said Matthew Larkin and Justin Bailey, freshmen. "We've been playing together since sixth grade but there's some things we've got to work on."
About the Writer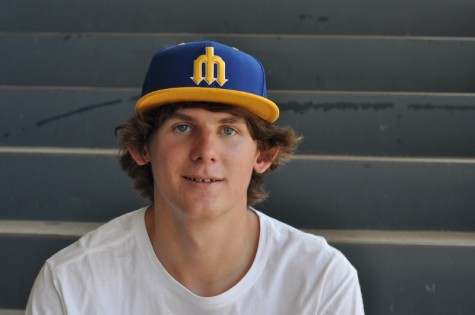 Colby Wyatt, Sports Editor
I am a senior at OHS and this is my first year in the OC Journalism Department. I will be covering sports stories this year, which I'm excited about...