Eagle athletes prepare for State
Travis Robertson and Abbie Gheju, Hard News/Online Editor and Staff Writer
November 9, 2015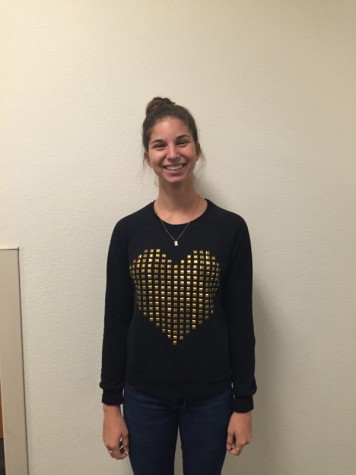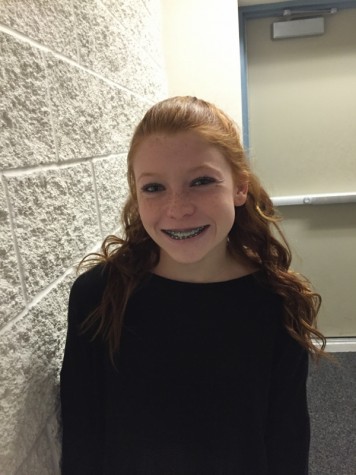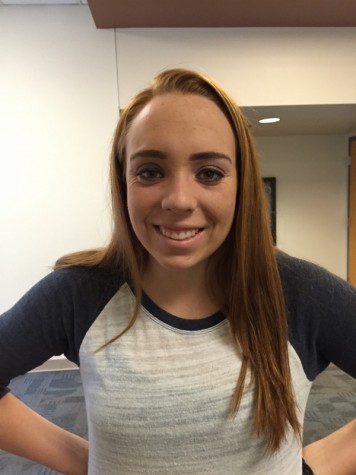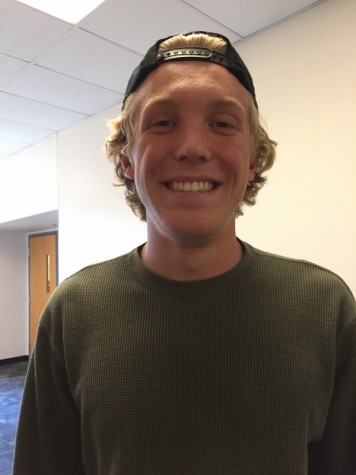 Golf, volleyball, badminton, swim and dive all have state competitions this week and we got in touch with some of them to see what's going through their minds.
Q: How was the journey leading up to State? What did you like and what could've been done differently?
A: "Well, I'm fourth in state right now, ranking wise, and there's this girl I really want to beat her name is Kelly Sue, from Chaparral, and she's another sophomore that's ranked in the top-10 right now, so I want to come in top-10, that's my goal," said Michelle Nguyen, sophomore competing for Girls' Golf. "I had to try and keep up with everything, especially school, and being on the golf team because we had to miss a lot of school."
A: "We had a couple obstacles, just on bonding and teamwork, but we quickly discovered our teamwork ability and we got back as a team and made State and we won our section," said Ryan Murphy, senior competing for Boys' Golf.
A: "Since we have a new coach this year it was kind of hard adapting, and getting the whole team organized, but now towards the end of the season we've all improved and we should do well at State," said Keegan Koch, senior competing for Boys' Swim.
A: "We had to face getting our times better, and working hard to make our times better so we could make the state cuts which was hard for people to do, to work harder to make state and we actually did so it's good," said Houston Burgoon, junior competing for Girls' Swim.
A: "I think I did pretty good most of the season, it was just fun to go and compete with my team, because we don't really have a big team it's just a few of us," said Kady Ellar, freshman competing for Dive.
A: "The journey leading to State was challenging, but at the same time extremely rewarding. We've never worked as hard as we did this year not was pushed as hard by our coaches. I loved how every team member took practice more seriously and the fact that we have a new assistant coach on board who can teach us more skills and shots. The only personal downside to the season is really trying to fit practice, games and tournaments into my busy schedule. Time management was tough," said Susan Chen, senior competing for Badminton.
A: "The journey overall was good I had a lot of fun with my some girls from my team and made a lot of new friends and bonds from it. I liked our enthusiasm we had going into the season unfortunately we didn't end as well as we would have hoped. What we could have done differently was unite and play more as a team," said Allie Giannini, senior competing for Girls' Volleyball.
Q: What's your overall mindset going into State, are you excited, nervous, etc?
A: "Mixed emotions, I don't know how I'm gonna do that day so I want to do my best that's all I want to do," said Nguyen.
A: "To win it," said Murphy. "Very excited."
A: "I'm excited, we have a lot of new swimmers going to state this year. Everybody should do well since we all pushed ourselves throughout the season," said Koch.
A: "I'm excited but I'm also nervousness because it's important for me to do good and I just need to focus and work hard this week to see how everything goes this weekend," said Burgoon.
A: "
I'm kind of nervous because I'm the only O'connor diver going," said Ellar.
A: I was definitely a little nervous going to the state tournament because it was my first year truly competing at the State level. I know we were going against a school that was ranked considerably higher than us and I expected to play a really tough match. But I was more excited than nervous because I've been anticipating this moment ever since freshman year where I made a goal to bring my team to State senior year. And now it was really happening," said Chen.
A: "Our mindset going into state was hopeful because we were matched with Sunnyslope who we had taken to 5 sets before," said Giannini.
Q: What aspirations did you set up for your team this year?
A: "The team goal was to make it to state this year and I am so proud to say that we did achieve that goal together. My personal goal was to make as many lasting memories as I can as a senior and to build a strong relationship with my teammates. And I'm lucky to have accomplished both," said Chen.
A: "I had hoped to make state which we did but I wish we would have made it further into state," said Giannini.