Badminton smashes the new season
With birdies flying in the air, the badminton season is in full swing with some changes already in play.
To add an extra hand, a new assistant coach was brought on, which Susan Chen, senior and co-captain of the badminton team, said is a huge part of their success this season.
Tough conditioning has also been integrated into every practice, with lots of running, jump ropes and suicides. Although the conditioning adds more intensity to the practices, Trisha Browning, sophomore and JV player, said that she has improved so much due to it.
"We've worked so much harder this year, and all the girls genuinely want to learn and be the best player they can be," Chen said.
All three teams, varsity, JV and exhibition, team are almost completely new due to a lot of spots opening from last year's seniors, which has only made players step up to the plate and compete at their higher, respective levels.
Even with the new teams, all the girls have bonded and created a positive atmosphere.
"Not only do I come back every year because I love playing the sport, but because of the people on the team. They're all people I would never think I would be friends with, but the common interest of badminton brings us all together," Chen said.
Even with a recent loss to rival, Mountain Ridge, on Oct. 8, it has not put a damper on the team. The girls still have plenty of wins under their belt like and believe they are able to qualify for the state tournament.
About the Writer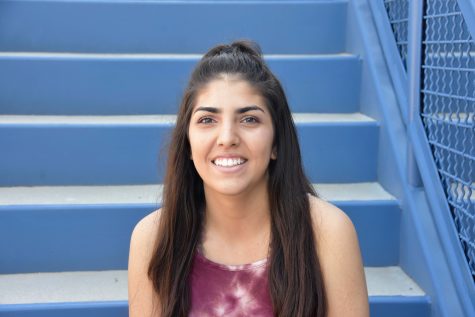 Alexa Fuenmayor, Editor-in-Chief
I'm finally at the top of the food chain this year as I will be a senior at OHS. This is my third year in the journalism department but my second in...