Volleyball's chemistry the key to their success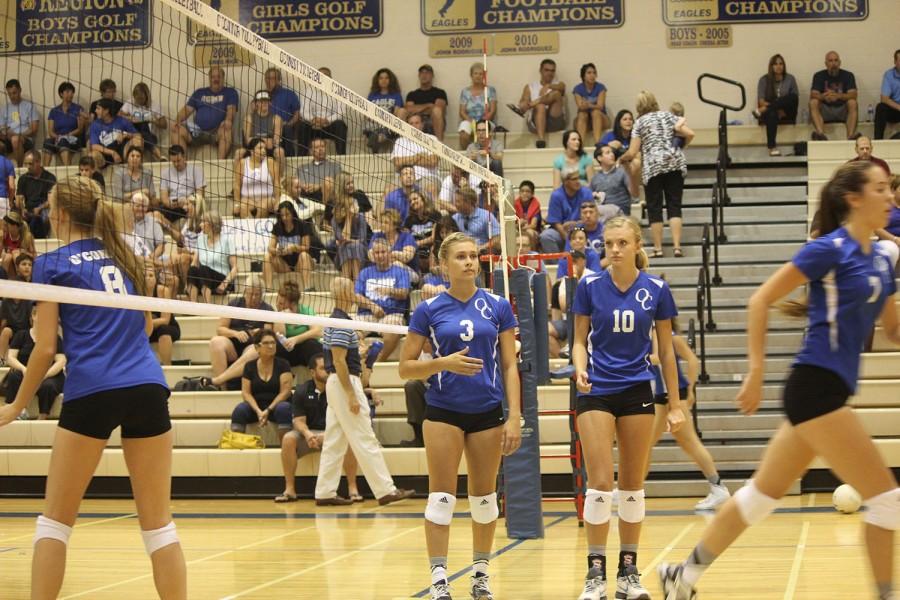 The OHS varsity Volleyball team is off to a hot start.
The girls are ranked  th in the state with a  –  record, and were champions of the Diamond division at the NIKE Tournament of Champions after posting a 7-0 record.
"Our strength is our communication and chemistry on the court," said Sterling Williamson, senior. "When we have that we start to play well with each other."
The Eagles have a very tight-knit group this year, and it translates to the court well.
"Our team's really close," said Olivia Brunt, senior. "We're all really good friends and we understand each other better when we're on the court together.
This year, the Eagles have been tasked with playing tougher teams due to the new division system created by AIA.
"Our schedule is a lot harder that it has been, so it's a big change to us." Taylor Specht, senior, said of their competition this year.
The team hopes a deep run to playoffs is in store this year.
"Last year we only made it into the first round," Brunt. "I expect us to take what we learned from last year and go further."
"We want people to see we are one of the better teams in the state." Specht said.
JV
The girls JV team is also off to a good start. With only 2 losses this year, the future looks bright for them.
"We want to continuing kicking butt and just keep getting better" said Madi Murchland, junior.
The girls also share good chemistry, just as the varsity team does.
"It's a lot of fun playing with all my friends," Murchland said. "And it's different from club, getting to play for my school."
Freshmen
The OHS Freshmen team is currently 5-5 on the season and have struggled to find consistency.
"We've had our ups and downs, both mentally and physically," said Emily Katz, freshman.
Katz believes the team needs to come together more if they want to find success.
"I think we should be more connected and be more encouraging to each other." Katz said.
About the Writer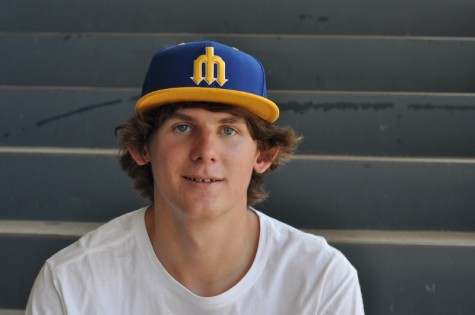 Colby Wyatt, Sports Editor
I am a senior at OHS and this is my first year in the OC Journalism Department. I will be covering sports stories this year, which I'm excited about...