Seniors win powderpuff 2015
With the theory that girls can do everything boys can, the 3rd annual powderpuff game, where seniors and juniors faced off in a flag football game, took place on Monday, September 21st.
Both teams had multiple practices where they learned plays, formations and their positions from their coaches, senior and junior players from varsity football.
Scheduled as the first kickoff event for homecoming spirit week, Stugo was unsure the whole school day on Monday if the game would be cancelled due to the weather. Luckily for the powderpuff girls, the game continued with a few raindrops.
To be clear of bias, the referees were teachers and aimed to call a fair game.
The game began at 6:45 with the juniors getting the opening drive. Throughout the game, both teams were hyped and successful with high tensions running but ultimately the seniors won 28-21.
However, the girls weren't the only ones changing roles. Male seniors and juniors were cheerleading during the game on the sideline and even performed a dance routine at halftime, with all of it being choreographed by the spirit line girls.
While the class of 2016 celebrates their win as seniors, the juniors are pumped for next year as they seek victory.
About the Writer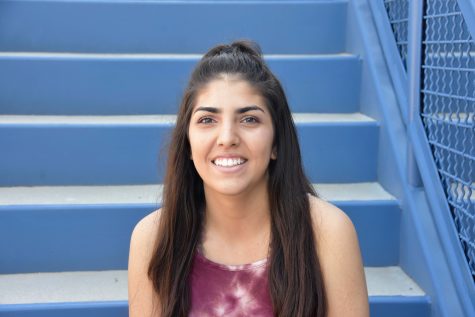 Alexa Fuenmayor, Editor-in-Chief
I'm finally at the top of the food chain this year as I will be a senior at OHS. This is my third year in the journalism department but my second in...