Lyons pushes herself to excellence

Being on a sports team during high school is hard enough as it is, but as a freshman on varsity softball, Grace Lyons takes it a step further by adding advanced classes to the mix.
Lyons is a former Basis student which helped to prepare her for higher level and more rigorous classes. Her schedule this year includes all honors core classes. Lyons is part of OHS's Academy of American Studies. she also pushes herself by taking honors geometry and French 3-4.
"My life is different from most high school students. Every day I have softball practice and I have to fit homework and studying into my crazy schedule," Lyons said.
Lyons is one of two freshman on the OHS varsity softball team. In the beginning, Lyons struggled with being one of the youngest players as well as being less experienced compared to the upperclassmen on the team.
"She is a hard worker, she leads by example and she is humble," said Melissa Hobson, OHS varsity softball head coach.
"I played baseball since I was four and recently I transitioned over," said Lyons.
Lyons has been playing softball for two years and she plays shortstop on the OHS team.
Her recent transition to softball pushes her to improve as she plays with the other girls on the team.
Lyons welcomes this change stating, "I would not have met my friends I know today through Academy, basketball and softball."
All of Lyons hard work has not gone unnoticed. She admitted to being verbally committed to the University of Oklahoma.
"Overall, I am so lucky to have this experience with a team I can truly call my family," Lyons said.
About the Contributor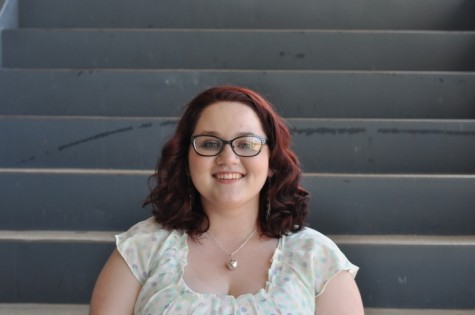 Valerie Bond, Design Chief
I am a senior at OHS and I like getting caught in the rain. I have been in the OC Journalism Department for four years. As Design Chief, I hope to improve...