Community ties the bond of girls soccer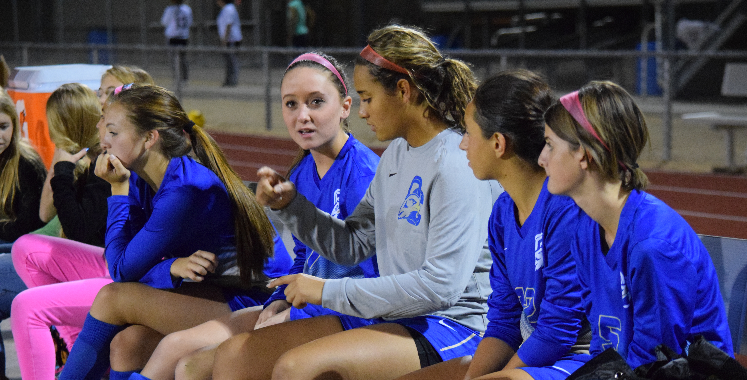 "We're a family. We come out there because we love each other and soccer. We play for each other, and we play for the logo on the front and not the number on the back," Chole Fleck, midfielder/defender and senior, said.
Family… It seems to be the Lady Eagles' unofficial slogan. It's the adrenaline rush that motivates each player on the field, and for the latter half of December, the soccer team was doing phenomenal.
The girls' soccer team finished this season with a 6-6-5 record of wins, ties, and losses.
Despite the efforts of the team, they didn't make it to the playoffs this year and ended ranked 35th in state.
Below is an interview with the girls' soccer coach Mike Varela:
Q: How would you describe success for your team?
A: Success appears in many ways. I think ultimate success is having a group of selfless individuals working as a team. This might mean something different to a variety of coaches, but I think this means that each player is willing to sacrifice for the good of the team. In a team sport, the individual should not come before the team. I also believe that my players should have respect, character, and a sense of community. If my team has this mentality then we are successful.
Q: Regarding the wins and losses, how would you reflect on the season? What would you change for next season?
A: Wins and losses come with our ability to focus on [the content in question #1]. I plan to continue the same path of success. My job for next season is to ensure that I have the best players on the field in terms of being a team, selfless, battling for each other, and number one earning everything we receive.
This is the first year in our program that we tied pinnacle and boulder creek since the change to division 1. That says a lot about the girls dedication to our program and the change in our expectations from Chandler Evans, myself, the coaching staff, and the players.
Q: What are the strengths of the team this season?
A: We have great talent and great youth. I believe that a lot of maturing occurred this year in terms of our younger players. We were still in a transition period for our team. This is only my second year as the coach, so understanding how I operate in my program is still a learning experience. I feel that we have great talent at our school with many girls who play club soccer year round.
Q: What are the weaknesses of the team this season?
A: I believe we need better team chemistry. Players need to help build each other up and recognize that everything we receive as a team and as an individual needs to be earned in our program. We are still growing as a program though and we have made great strides.
Q: Are there members who, throughout this season, have made great progress in skill? Elaborate on that progress and the player?
A: Kayla Goebel was beast mode. She is a great, young lady with great ability and character. She is the model player. Maddie Soles is also a great player who has grown insurmountably since her freshmen year. I am very proud of sophomores Paige Donathan, Ally Eller, Maddie Quan, Camryn Stephenson, junior Faith Stoddard, and others who continue to pursue greatness in the off season so they can help their team perform during the season.
About the Contributor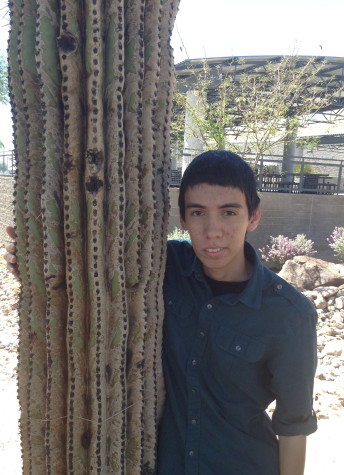 Esreal Delgado, Business Manager
Esreal Delgado is a senior. This is his second year in the OC Journalism Department. His ambition for the Talon are to introduce the untold, off-campus...