Football makes it to playoffs
"Exciting. Refreshing. Productive," John Rodriguez, head coach of the OHS football team, describes their season so far.
The OHS football team is ranked 17 in the state and are currently 7 and 5 after losing their first playoff game against Basha. The score was a close 38 to 34. This loss took the Eagles out of the playoffs.
According to MaxPreps Playoffs Predictions, OHS was number 8 on the list of teams that have the best chance of winning the Arizona Division I football title.
Rodriguez said that he knew that his team had the potential to make it to the playoffs but ultimately it was up to the kids to decide how far they would go.
"We've came together [this season] and we are headed on the right track," said Oscar Mills, senior.
Mills believes in his team and knew they would make it to the playoffs.
Even though the Eagles only played one playoff game, simply making it to the playoffs is an honor in itself
Wide receiver and junior Michael Tytler said that at the start of the season, being on the team was challenging, but after sticking through it, it became fun.
One of OHS' most talked about games was when they played their rivals, Mountain Ridge. Tytler said winning that game really encouraged the team and gave them the confidence they needed to finish out the season.
OHS won 32 to 28 against Ridge after scoring the winning goal in the last minute of the game.
However, even though they won against their rival, Rodriguez said that he wouldn't call that his favorite game. Rather, his favorite was the  Desert Ridge game that they lost.
"Even though we didn't win, we were severely out-manned and the kids fought anyway so I'd say that was the game I am most proud of," Rodriguez said.
Rodriguez seems very proud of his team this year and said he wouldn't be able to pick an MVP because each player brought different skills and leadership. He said there's no way he could only pick one because there is about 55 MVP's on the team.
About the Writer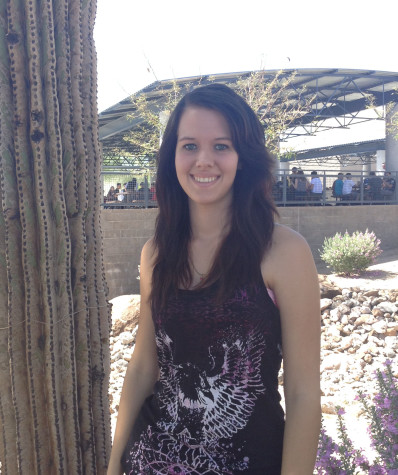 Sarah Melson, Design Cheif
Sarah is a senior at OHS. This is her fourth year in the OC Journalism Department. She hopes to become a better writer this year. She wants to someday...