Yummy Mummies births new Netflix show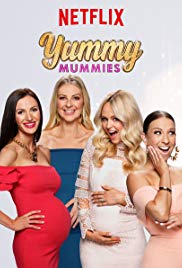 Caution: spoilers ahead read at your own risk
Originally gracing the presence of Australian television in July of 2017, the new reality show "Yummy Mummies" has raised an eyebrow amongst Netflix watchers. The producers of the show have expanded their horizons, successfully getting the TV show on Netflix in Dec. of 2018. Season two is currently in the stages of being filmed.
"Yummy Mummies" has become my newest guilty pleasure as it focuses on the lives of four, undeniably rich moms-to-be. The show starts with a squad of three Melbourne pregnant women strutting down the street. The women include: Lorinska Merrington, Rachel Watts, and Jane Scandizzo. Later in the first episode, the fourth mom-to-be, Maria Di Geronimo, is introduced. And needless to say, she could have stayed behind the camera, along with her entitled and rude personality.
The show revolves around the instagram account @melbourneyummums, which previews photos of the three women living lavishly while gaining views and popularity over their baby bumps. It later becomes a "competition" as Maria discovers their account and believes they are a joke. She proceeds to make her own Adelaide yum mums account, which indeed did flop with the fans.
In further episodes we are exposed to the wealth these women have, most of the money either earned by their husbands or parents. It makes me sick to my stomach to have seen the price tags on some of the products purchased on the show.
AS Maria is introduced to the audience, the show reveals her obsession with Versace and Burberry. This unrealistic mother figure refuses to dress her soon-to-be-daughter in anything but designer clothing. Clothing, that would be the equivalence of my college tuition.
Going off of Maria's dedication to designer, she plans the "biggest Versace baby shower Adelaide has ever seen". She invites the three other yum mums to her shower in hopes of feeling out who her competition is. During the preparation of the event, Maria is seen arguing with an employee over which room she can book for her extravagant party. She goes as far to demand that the wedding booked in the bigger venue be postponed so she may throw her baby shower in that particular room.
Back in Melbourne, the three women prepare for their voyage to Adelaide, and needless to say their arrival to Maria's baby shower is a let down. I was expecting lavish decorations, but instead the room looked tacky. Don't even get me started on Maria's outfit, it was revealing enough to not even be considered proper clothing.
The meeting between the mothers was very awkward and seemed forced. They sat around the table exchanging nervous glances, as Maria made commentary how rude it was of Lorinska to not bring her a gift. I'm amazed at the things that come out of Maria's mouth, and how her family allows her to be a conceited and stuck up brat.
A few episodes later, Lorinska thinks it is only fitting that she invite Maria to her own baby shower. This was her first mistake. Maria and her mother arrive to Melbourne and automatically begin critiquing the scenery and decorations at the party. Personally, I thought this baby shower exhibited a level of sophistication and grace, something Maria and her mother lack.
During this episode, Jane is surprised with a brand new Range Rover as her push present. If you haven't heard of a push present it is a gift given to the mother after birth, as a reward for the labor, as if the baby isn't a reward enough.
While the baby shower seemed to be going swimmingly, Rachel called to tell her friends that she had gone into labor and delivered a healthy baby boy, Harvey.
The best part of the entire show was when Maria went into labor. Her mother had birthed two children in her life time and didn't even know what the word "contractions" was. Maria spent the entire episode whining like a child and screaming at her family for trying to help her. It was pure comedic relief. In the last few minutes of the episode, the audience is presented with Maria's beautiful daughter, Valentina.
The ending episodes cap the season with the birth of Lorinska and Jane's children. In all honesty, the show was incredibly entertaining and makes you glad we aren't all as oblivious as the yummy mummies.
About the Writer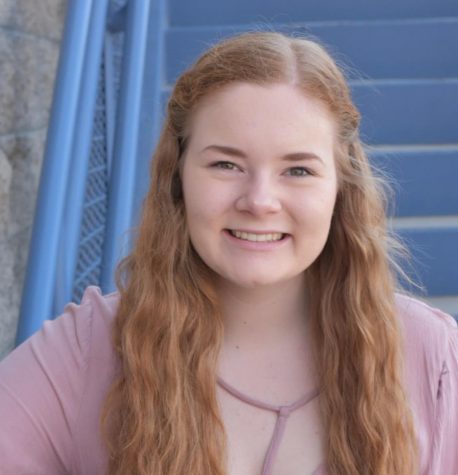 Nikki Hazelett, Co Editor- In- Chief
My name is Nikki Hazelett and I am Co Editor-In-Cheif this year, with my talented bestie, Cassidy Moore. This is my third year on the staff and I spent...