The downsides to "The Upside"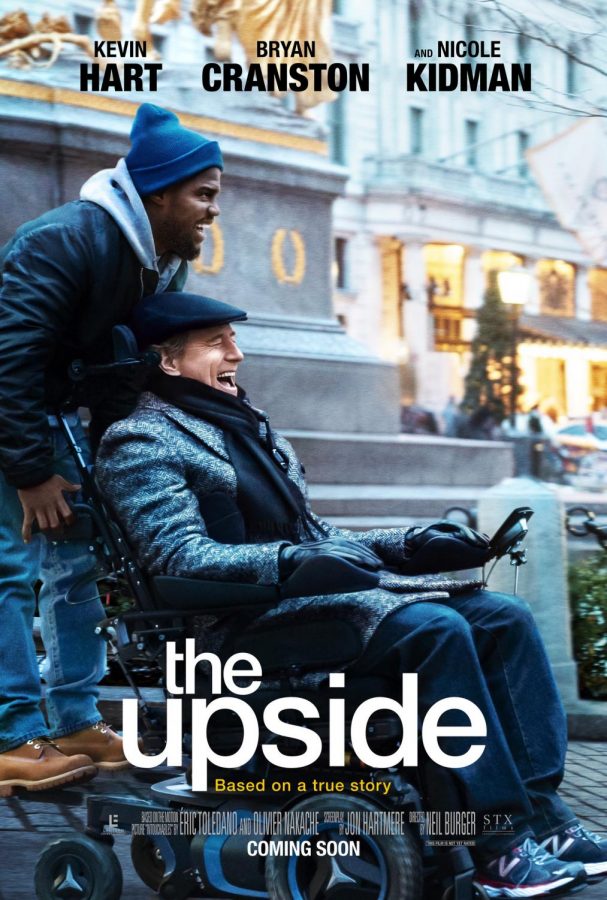 Nowadays it just seems like Hollywood movies are appearing to be more repetitive and predictable, to the point where all of these movies seem to fit into one big cliche.
"The Upside" is one example.
"The Upside" is an English reboot of the classic 2011 French film "Les Intouchables" and was released in theatres Jan 11, although it was first premiered at the 2017 Toronto Film Festival. The delay was a result of the film being sold off to STX Entertainment and Lantern Entertainment following the Harvey Weinstein allegations since it was originally supposed to be distributed nationally by The Weinstein Company.
The feel-good drama features Kevin Hart as Dell, the just-paroled man trying to find a job and reconnect with his ex and son, and Bryan Cranston as Phillip, the lonely rich man looking for an in-house helper since he's quadriplegic, meaning that his four limbs are paralyzed. The film also stars some familiar faces such as Nicole Kidman and Aja Naomi King.
The gist of the story is that Dell ends up being employed for Phillip after accidentally going to the wrong job interview and his employment under Phillip leads to the blooming of a very peculiar friendship, despite coming from different backgrounds.
Despite being a fairly interesting and humoring film, it's very predictable.
With Phillip under a DNR order, which stands for "do not resuscitate," his friendship with Dell is all about taking advantage of everything he has before his time is over.
This isn't the first movie that's all about living life to the fullest— coming of age movies do it all the time.
From the get-go, it's easy to see where and how these characters' arcs will progress.
Because of this, the middle seems to drag. The in-between carried both Dell and Phillip's friendship into them "discovering" more of themselves but because of how easy it was to guess how the movie ended, you were there just waiting for the conclusion when they finally make their final point.
Although, this movie was a fun watch. It's not a movie that really hypes moviegoers up but it did to fairly well at the box office with $19.5 million opening weekend. It is a good movie and it's a nice change of pace for Hart, so yes, the movie itself has soul.
It's comedic and sweet, and focuses on redemption and humanity which gives it a bit more genuinity than most feel-good movies of the same type. The characters' struggles are touching and very vivid so they make you want them to succeed as the story progresses.
So was it a very memorable film? Not necessarily, but was it a good watch? Yes.
About the Contributor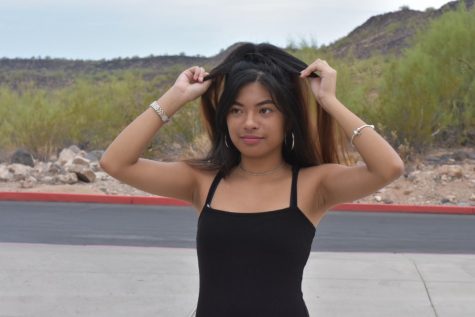 Audrey Serrano, Copy Chief
My name is Audrey Serrano and I am the Newspaper Copy Chief for the 2018-2019 school year! During a free-time, I love writing fiction and playing around...