No escape from new Queen biopic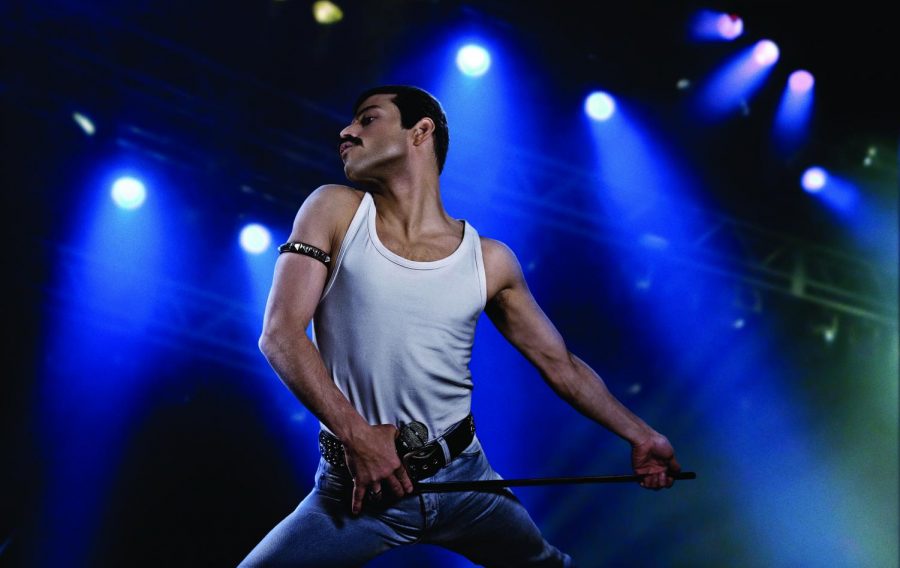 Even with their initial audiences rooted in the late 20th century, Queen still managed to affect the rock and roll scene in the 21st.
"Bohemian Rhapsody" was released in theaters Nov 2. The drama told the story of the band's formation and reenacted some of the behind-the-scenes of some of their greatest songs.
Most importantly, the biopic honored and focused on Queen's front man, Freddie Mercury, portrayed in the film by Emmy award-winning actor Rami Malek.
Queen formed in London in 1970 when Mercury—birth name Farrokh Bulsara— encouraged Brian May and Roger Taylor to experiment with more recording and stage techniques as the latter members were then in a band named Smile. The band's fourth member, John Deacon, was later recruited before their self-titled debut album was released in 1973.
They first charted in 1974 with the release of "Queen II" but did not reach international success until the releases of "Sheer Heart Attack" later that year and then "A Night at the Opera" in 1975. The latter record contained "Bohemian Rhapsody", which has then become Queen's best-selling song next to "Another One Bites the Dust", even to this day.
The drama followed Queen's rise through the eyes of its lead singer, combing through his flamboyant personality and comedic virtues to provide for a cinematic experience.
The film had humor and wit, and Malek's reenactment of the Live Aid performance was terrifyingly spot-on, making for a very nostalgic moment for those old enough to remember it.
However, despite the biopic's entertaining attributes, the content was a hit or miss. Understandably, "Bohemian Rhapsody" isn't a documentary on Mercury but rather a cinematic piece, but foregoing that, much of the criticism of the film stems from its inability to portray enough.
For those who may not know much about Freddie Mercury, the biopic is simply just a fun and entertaining two and a half hour feature, and it is exactly that; an interesting and well-produced feature film about one of the greatest rock band of any generation ever. In spite of that, those who know enough about Mercury or have a hint as to what he, a gay man predominant in the 70's and 80's, went through, the amount of queer erasure is astounding.
It is none of the actors' and actresses' doings— Malek was fantastic in his role as the front man and even he said to have voiced his wishes of portraying more of Mercury's personal life— but rather outside influences'.
The Malaysian government, for example, was happy that production of a deeper dive into Mercury's life didn't continue for the film. The country is said to have had to edit out twenty minutes worth of scenes because they pertained to Mercury's same-sex relationships or anything similar, seeing as same-sex marriage is still illegal in the country.
For those who are actively looking for minute details with keen eyes, it's easy to notice how demonizing each same-sex interaction in the drama was. Whenever Mercury's sexuality was shown in the film, most of the time, it was seen as immoral in a way that made it seem like being queer was a direct path to gang bangs and doing drugs in a large house in Munich.
The biopic focused heavily on his relationship with Mary Austin, portrayed in the film by Lucy Boynton, and made it seem like his relationship with her was the only important one in his life since Queen formed. Mercury's relationships with his band mates was downplayed, also. The drama made it seem as if they weren't close at all and that Mercury was simply a drama queen that they had to deal with.
Mercury's relationship with Jim Hutton, played in the film by Aaron McCusker, was also barely mentioned despite Hutton being with the front man until the end of his life.
The drama neglected to share Mercury's true relationships with both his lovers and band mates and sheltered his good deeds behind the "scandals" as if to correlate his sexuality with them.
Freddie Mercury is an icon, a legendary face of rock and roll, and it's a shame for such a beautifully-made cinematic to not share his whole story due to modern-day homophobia.
Was the movie accurate? No, but was it an entertaining watch? Absolutely. The production, the acting, and the cinematography blended well together to produce a cinematic masterpiece that was so good that the queer erasure and demonizing of the co-culture was hardly even noticeable to the naked eye.
About the Contributor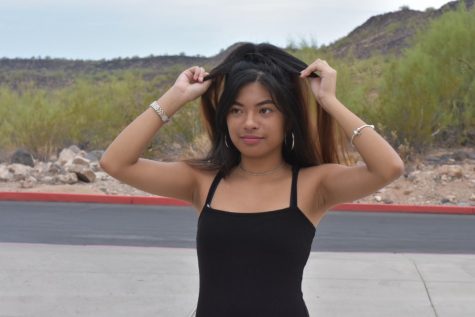 Audrey Serrano, Copy Chief
My name is Audrey Serrano and I am the Newspaper Copy Chief for the 2018-2019 school year! During a free-time, I love writing fiction and playing around...