A Dog's Purpose disappoints fans
A Dog's Purpose comes out this month on the 27, which is a  film based on the best selling novel focusing on one's dog journey through his life from owner to owner changing each of their lives. This movie has had fans excited for months since the trailer released on August 26. However, recently a video has surfaced showing a German Shepard, one of the dogs in the movie, roughly forced into a stunt featuring rushing water.
The video is hard to watch as the handler grabs the shepherd and tries to force him into the rushing water. "He wants to get away, just throw him in," a voice off screen is heard saying. The handler keeps bringing the dog closer to the water, but the dog continues struggling.
The dog, obviously scared, attempts to get a way one final time as the handler grabs his collar and roughly gets him into the running water. The dog freaks out and with the handler's hand around its neck it tries to jump out of the churning waves.
The camera cuts and shows a shot of the dog at the end of the fake river, running into the wall as the water continues to splash against it. The dog goes under water and the people around the scene rush to grab it.
To be scared and confused in this dangerous situation is definitely not a dog's purpose and many saw this as the internet blew up after the video was released.
The hashtag #BoycottADogsPurpose trends on Twitter as the video is shared and even Josh Gad, who voices the dog in the film, shares his anger releasing a statement talking of his anger and telling that he reached out to the production staff.
The director of the film, Lasse Hallstrom, wrote on his Twitter that he did not witness these actions. He goes on to say that an investigation will take place and hope the wrong doers are punished.
PETA released a statement, "calling on all dog lovers to boycott this film in order to send the message that dogs and other animals should be treated humanely, not as movie props."
The movie premieres next week and while so many were counting down the days now it seems many will be skipping the premiere with no plans to watch it in the future.
The way these animals are being treated in Hollywood have always been something animal rights activists have been campaigning to change as large films continue to use animals in their productions.
About the Writer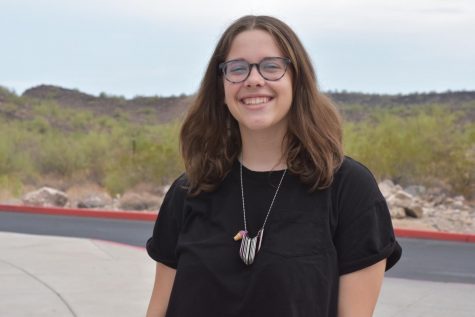 Cassidy Moore, Co Editor-In-Chief
Cassidy Moore is Co Editor-In-Chief with her long term friend Nikki Hazelett. She is excited to begin her fourth year on the Talon and can't wait to see...