Do-nut forget to stop and check out Fractured Prune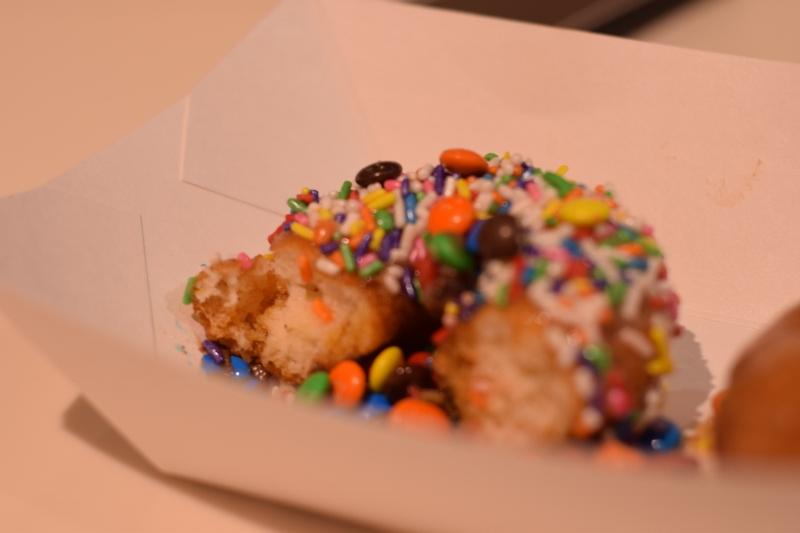 It's hard to make a doughnut place unique as there are many places claiming they have, "The World's Best Doughnuts!" However, what makes The Fractured Prune different is their unique assortment of homemade donuts. From "French Toast" to "S'mores", the special doughnuts offered at Fractured Prune are amazing takes on the classic pastry.
The doughnut place is located right across from the Harkins at the shops at Norterra pegging it as the perfect spot for an after-movie snack.
If you're expecting a Dunkin' Donuts – like scene, with cases of ready-made dozens behind the counter for you to drool over, this is not their style. At The Fractured Prune, every donut is made to order.
The odd name draws attention to the shop as it was named after Prunella Shriek, who was called "Fractured Prune" for many broken bones she suffered while competing in men's sports in the 70's.
The welcoming atmosphere and delicious treats make the Fractured Prune an essential stop for any doughnut lover.
As you sit to wait for your donut, you can watch the dough be rolled and the doughnuts be formed behind a window that looks into a kitchen. The animated interior welcomes customers to order a delicious treat and talk with their friends.
The assortment of doughnuts to enjoy can overwhelm as you have more than 25 specialty doughnuts and the option to design your own treat.
My go-to doughnut is the "s'mores" doughnut coated in marshmallow glaze, chocolate chips, and graham cracker crumbs. This mouthwatering treat is just as delicious as it sounds and pairs perfectly with the hot chocolate they also sell.
Another doughnut that is tried was the "Plain Jane" doughnut that is a plain doughnut without any frosting or toppings. The doughnut was very good and was not too dry or plain and you could definitely taste that it was fresh and homemade.
The next doughnut I tried was the "Make-Your-Own" doughnut. I chose a marshmallow glaze and M&Ms to top my creation. I loved the idea of designing your own dessert and it was a lot of fun picking my own toppings and glaze.
Some of the toppings optional for your "Make-Your-Own" doughnut include oreo crumbs and mini chocolate chips. You are also able to pick your own glaze from choices like raspberry and honey and many more unique flavors.
You can choose to eat the doughnut at the restaurant or take it home and since the doughnuts are made to order, they are most likely still warm by the time you get home to eat them.
Along with doughnuts, the Fractured Prune also sells hot or iced coffee and hot chocolate during the winter.
The Fractured Prune is open from 7:00-10:00 pm Sunday through Thursday, and from 7:00-11:00 pm Friday and Saturday.
About the Contributor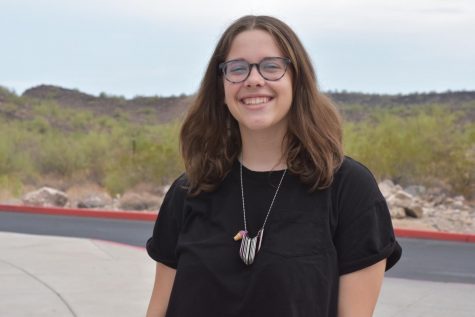 Cassidy Moore, Co Editor-In-Chief
Cassidy Moore is Co Editor-In-Chief with her long term friend Nikki Hazelett. She is excited to begin her fourth year on the Talon and can't wait to see...