Alabama gains another National College Football Championship Trophy
After almost all the college bowl games ended with victors winning by a longshot, Alabama defeated Clemson 45-40 in a close game on Jan. 11 to win the NCCA FB Championship.
The University of Phoenix Stadium in Glendale, where the Fiesta Bowl has been taking place since 2007 and home of the Arizona Cardinals, hosted the game after beating out cities like Jacksonville, New Orleans and Tampa, who will host next year's championship game.
During Bowl Week, I sat on my couch finding the most interesting things happening not on the field but on the sidelines. Most of the games weren't even close including the semis to the championship game.
Clemson, ranked  no. 1 with an undefeated regular season, beat Oklahoma (no. 4) 37-17 and Alabama (no. 2) beat Michigan State (no. 3) 38-0, earning their spots in the championship game.
The first half was neck and neck, and at halftime the score was 14-14.
Alabama, who proved to have a good defense all season, allowed Deshaun Watson, quarterback, and the Clemson offense to keep scoring.
With the title on the line and Alabama's defense not delivering, they executed a game-changing play. With 10 minutes left in the fourth quarter and Clemson leading 24-21, Alabama pulled away from Clemson when they recovered their own onside kick. Getting the ball yet again, Alabama scored 10 points in two consecutive drives, bringing the score to 31-24 with Alabama on top.
Clemson tried to take their lead back but was just shy of the win, giving Clemson their first loss all season and declaring Alabama the champion.
Even with Clemson's perfect regular season, I expected Alabama to take it all since their program has become a college football dynasty. Under head their coach, Nick Saban, Alabama has won four championships in seven years.
This game definitely made up for the blowout bowl games that were hard to watch, ending college football season on a good note.
About the Writer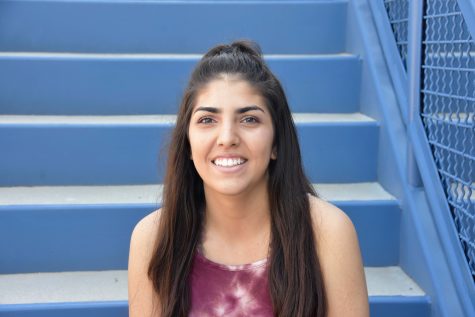 Alexa Fuenmayor, Editor-in-Chief
I'm finally at the top of the food chain this year as I will be a senior at OHS. This is my third year in the journalism department but my second in...