Hello, it's her: a review of Adele
Adele is back, and with a vengeance. With an album on the cusp of release, she named it 25 for the age she was when she wrote it, and it is prepared to blow the metaphorical roof off of music.
Hello is a mournful ballad about reconciling feelings of a past relationship. The sheer amount of raw emotions in this song, leads one to believe that 25 could top Adele's previous records from 21.
Adele announced that the album would drop November 20.
It has been four years since the release of 21, and her fans were waiting in anticipation for the release of Hello, her hit single that came out Oct. 23,  it did not disappoint.
The song opens with soft piano and the echoing of a painful phone call to an ex-lover. It sounds like a continuation from 21, a breakup album that went through the various stages and issues of a relationship.
Hello, paints a frustration of Adele trying to mend the wounds in her life and what she caused in a relationship, but her ex has seemingly moved on. It's been years since they have seen each other and that is evident in the pain in her voice.
Hello is a witty and beautiful introduction to the theme of 25. It is interesting how she opened her first album in almost five years with "Hello it's me".
There is so much potential for 25. Since 21, she has had a child with a committed partner and has settled down. It is a new phase in her life, and I'm excited to hear how her music has evolved.
Although, every song cannot be about her new domestic life, it is easy to speculate that this album may be about her picking through past relationships and how it reflects to where her life is now. An exquisite and heart-wrenching album is surely in store for us fans. Hello clearly underlines what we already know: 25 is going be a chart-topper.
About the Writer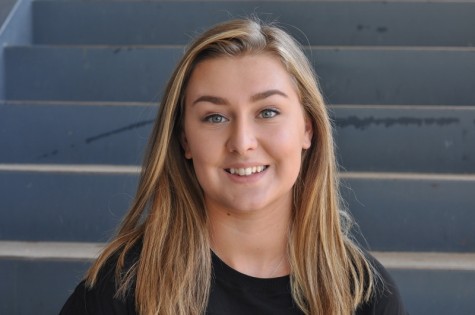 Hayley White, Staff Writer
I am a senior at OHS and this is my second year in the OC Journalism Department. I love to eat, be with friends, take photos, watch movies and listen to...