Start a successful senior year
As the final chapter of high school comes to a close, seniors eagerly await the start of the next chapter– college.  But, as any senior will tell you, there are many steps to take before this chapter can begin, and the sheer amount of THINGS to do in the next eight months would make anyone's head spin.
Well, seniors, fear no more!  While no one can "bippity boppity boo" your responsibilities away, this list of college-related tasks will help steady the spinning helicopter that has become your brain.  
These are some of the most important things to accomplish before you head off to college.  
Pick a major.  Your major should lead you in the direction of the field of expertise you are interested in.

Pick a college.  Once you have found a major that intrigues you, compile a list of top ten colleges, including a few reach schools and a few safety schools.

Create a common app account!  A lot of colleges require this to apply to their schools, and this app is brimming with useful resources.

Write application essays.  Have a LOT of people critique these: teachers, friends, bosses, and any other people you'd like. The more the merrier.

Get multiple letters of recommendation- two at the LEAST.  And don't limit yourself to just teachers: anyone who has seen you work hard or knows your strengths and weaknesses can write a terrific letter of recommendation.

Take the ACT and/or SAT.  Prepare for the entire month or two before the test: sign up for preparatory courses, take an excessive amount of practice tests, and study up on those vocab words!

Apply for

hundreds

of scholarships.  Okay, maybe not quite that many- but find as many local scholarships as you possibly can.  Ask small businesses, family members' workplaces, and contact the school counselors for suggestions as well.  Those tiny local scholarships are easier to get, and they add up to cover a larger chunk of money.
The items above may seem overwhelming, but before you begin hyperventilating, just take a beat; steady your breath.  Focus.  You can do this!  Tackle each task with confidence and before you know it, you'll be walking across the stage at graduation with a victorious stride and a solid plan for college.
About the Writer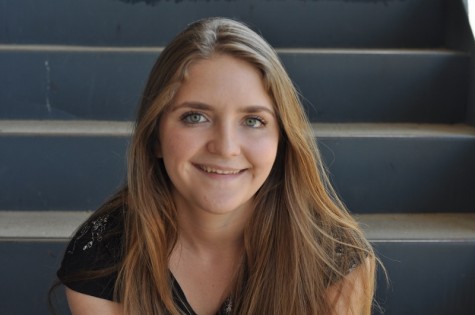 Shyanne Cooper, Staff Writer
I am a senior at OHS and this is my first year in the OC Journalism Department.