Students prepare for success with the ACT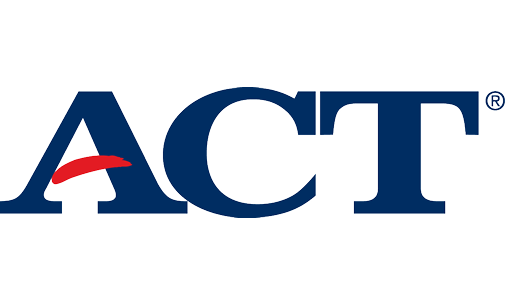 As OHS enters the spring semester of the 2021-2022 school year, juniors prepare themselves to take the ACT test. The ACT test is a standardized test that has been administered since 1959 and is now used for college admissions and applications. Though many colleges and universities have decided to be test-blind up through the class of 2026 due to the pandemic, it has still been recommended that juniors take the test. But what is the significance of this test to OHS and its juniors?
"The state of Arizona has now made the ACT the state assessment," said Ray Utter, Assistant Principal. "It used to be the AzMERIT and AzM2…that's why it's mandatory this year as opposed to before where it was kind of optional."
Unlike previous years where students may have taken the AzMERIT to 'measure their intellect,' the state has now made it mandatory for juniors to take the ACT as a way for schools to collect data about where their students are at.
"By giving the standardized tests, we're collecting data on all our students…It's like a thermometer, it helps us see where our students are at," Utter said. "They're using it to measure the school itself."
But are standardized tests like the ACT even accurate ways of measuring a students intellect and readiness for college? Throughout the years, many have started to disagree with the value of standardized tests.
"When it comes to standardized testing, it's a big philosophical debate that people have, like 'What's the point of it,' [and] 'Does it really show what a student knows or doesn't know,'" Utter said. "I know some students that work very hard, they do well in school but they get test anxiety and that doesn't really reflect…there's some arguments for both sides, for sure."
But no matter one's opinion on the test, it is still a requirement. So what can juniors expect?
"If you can do 60 questions in 60 minutes, you'd be good for the ACT," said Hridya Puthiyaveettil, junior. "Time is a really important thing for this test."
The ACT has a reading section, a writing section, a math section, and a science section, all of which either have the same amount of questions as time given or more questions with less time.
"I skimmed through passages since it's not really inferring anything, you just need to look through the passages," Puthiyaveetil said. "The science section, the concept isn't really hard you can't really prepare for it…but the answers are in the data, if you take AP Chemistry I heard it's really good since it helps you analyze the data more."
Unlike the SAT, which analyzes your critical thinking more, the ACT is more definition and geometry based, requiring test-takers to find the answers directly from graphs and passages instead of inferring.
"For me personally, I read a lot and I'm good at grammar so I thought the reading and writing were easier, but science and math were not as easy, especially since I didn't take geometry," said Anisha Tanikella, junior. "It's a lot of geometry based and you're trying to go as fast as you can."
Apart from the test being made a requirement by the state of Arizona, the test can still help students when applying for colleges.
"I think the ACT & SAT gives you an extra boost to your application, even though colleges are going test blind," Puthiyaveettil said.
So how can juniors prepare for a test that is big on time, mandated by the state, and helpful for college applications? 
"Take a lot of practice tests," Tanikella said. "Your difficulty progresses as you get through the pages so the first 10 questions will be super easy…but then as you progress it gets a lot harder like word problems and matrices…as you reach the end you realize you don't have enough time."
But aside from practice tests, OHS has also been providing ACT prep during Talon Time every Tuesday and Thursday.
"The ACT prep course is an online course, it's self-paced and the school has actually purchased the course for the students," Utter said. "Just go in and say you want to sign up for the ACT prep."
There may be debates about the value of the ACT, but for Arizona juniors it is required. So as the date for the test approaches, juniors should prepare using the resources provided by the school and take as many practice tests as possible. Time is of the essence.
"Yes it's a state requirement but it could also potentially help you get into college, so we want to make sure that our students are just better prepared to take the test ahead of time," Utter said.